ACNE, BE GONE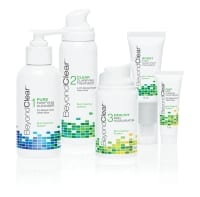 If you are concerned about acne (and aren't we all from time to time), Beyond Clear has got you covered. Beyond Clear with Clarifoam Technology™ clears breakouts twice as fast as the leading acne regimen—minus the irritation.
Beyond Clear's patent-pending Clarifoam Technology Foam Delivery System enables the combination of higher, more effective levels of benzoyl peroxide, retinol, salicylic acid, and niacinamide; eliminates the irritation of benzoyl peroxide by encapsulating it in an emollient foam; and repairs and strengthens the skin's natural moisture barrier.
The three-step Skin Clearing System consists of:
Step 1) Pure Purifying Cleanser
Step 2) Clear Clarifying Treatment
Step 3) Healthy Skin Accelerator
The product retails for $29.95 per month (a 60-day supply is $59.90) plus s&h. Find it at beyondclearskin.com or call (800) 220-9910.
---
GO GREEN GO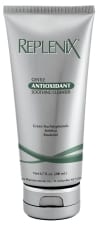 Meet Topix Pharmaceuticals Inc's New Replenix® Gentle Antioxidant Soothing Cleanser.
Rich in botanicals and antioxidants, the new cleanser takes the sting out of your daily scrubbing regimen.
Its pH-balanced formula is designed without harsh soaps or detergents, so it purifies without pain. Like other products in the Replenix Line, the new cleanser is based on a formula of three green tea polyphenols—emblica, ectoin, and bisabolol. The antioxidant trio works together to nourish, soothe, and hydrate the skin. Replenix® Cleanser is suitable for all skin types, including highly sensitive skin. It's available at www.dermstore.com for $26.10 (with free shipping).
---
MY BODY BUDDY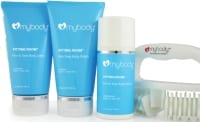 MyBody's new Fitting Room Slimming Essentials is akin to the cosmetic surgeon's little helper (although it has stand-alone cellulite-banishing benefits). Nearly packaged in an aqua box, the kit preps and primes your body for your next treatment. It contains Skin Prep Body Polish, Firm & Tone Body Serum (and a massager), and Firm & Tone Body Lotion. Using it is as easy as 1, 2, 3.
1) Apply the Skin Prep Body Polish for 3 minutes and rinse well.
2) Apply the Firm & Tone Body Serum using the massage tool in an upward motion for 10 minutes.
3) Apply the Firm & Tone Body Lotion liberally to problem areas using an upward movement.
Got to have it? Fitting Room Slimming Essentials is sold exclusively through doctors' offices. Call (877) 423-1314 or sign up on www.lovemybody.com/physician-registration.
---
THE BRIGHT STUFF

Lumixyl GlycoPeel 10 Brightening Exfoliator is making a big splash this month.
Envy Medical Inc's Lumixyl line is sold exclusively through dermatology, cosmetic surgery, and medical spa physicians throughout the United States. Suggested retail price for Lumixyl GlycoPeel 10 is $145 per 2-oz bottle. It is also available as part of the four-step Topical Brightening System.
For more information go to www.envymedical.com, or contact.
---