"Building structures is kind of how I see surgery, except you're using different types of building blocks."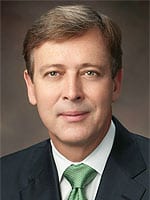 J. Kevin Duplechain, MD, FACS
Lafayette, La
J Kevin Duplechain, MD, FACS, says he enjoys fixing things, and that isn't surprising considering that both his father and grandfather were mechanics. However, rather than carry on that talent with a career in engineering or architecture, Duplechain knew early in life that his calling was to use his hands to repair people and make them better—and happier.
"I knew I wanted to be a doctor when I was 6," Duplechain says. "I've always had this overwhelming desire to improve things and have people trust me enough to make them happy."
Following this calling through college, Duplechain attended Louisiana State University Medical School in New Orleans and graduated in 1985. From there, he went on to do general surgery at Ochsner Foundation Hospital in New Orleans and an Otolaryngology—Head & Neck Surgery residency at Tulane University Medical Center.
Since 1992, Duplechain has been a Diplomate of the American Board of Otolaryngology—Head & Neck Surgery. In 1995, he passed the board examinations to become a Diplomate of the American Board of Facial Plastic and Reconstructive Surgery.
He is also a frequent lecturer at state and national meetings on topics regarding facelifts and laser rejuvenation of the skin. In addition, his practice is a training site where physicians from across the country are taught to apply Botox and other injectables.
After receiving his head and neck surgery board certification, Duplechain opened his own private practice in Lafayette, La, serving a metro community of 500,000.
Since then, Duplechain has not only built a thriving cosmetic surgery practice, but also a laser center, a 20-bed hospital, and in the near future a medical cosmetics company—not to mention a family.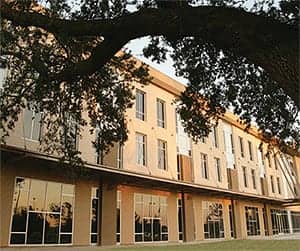 Builder and Entrepreneur
Duplechain began his career performing head and neck cancer reconstructive surgeries, but quickly focused his skills and training on creating a premier aesthetic surgery center. His goal was to create a practice that would offer local residents high-quality facial plastic surgery in an attractive, relaxing atmosphere.
To achieve that goal, he utilized his fascination for building things—not only building beautiful facial structures, but also a small private hospital, a new 4,000-square-foot office, and his own aesthetic laser spa.
"Building structures is kind of how I see surgery, except you're using different types of building blocks," Duplechain explains. "There's just something about the mechanical and the architectural aspects of plastic surgery that has always interested me, and I think that's why I also love being involved with building things."
Duplechain's personal fascination with building and architecture was utilized when he became chairman of the committee responsible for the building commission of the Lafayette Surgical Specialty Hospital, a privately owned medical office complex.
Of course, his architectural motivation was secondary to his quest for delivering excellent patient care. Although Lafayette has several hospitals, Duplechain and his partners believed that their patients deserved a higher quality of attention and surroundings.
"We wanted to build something that would be unique for patients," Duplechain says. "At a major hospital, you might have a nurse taking care of eight or 10 patients. In our hospital, we have one nurse who takes care of one or two patients."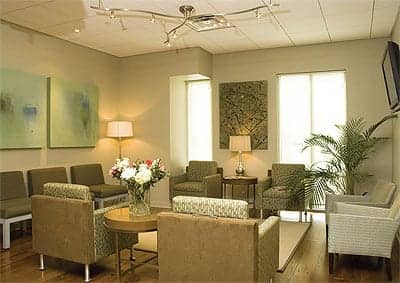 The result is a patient satisfaction rate of 99%, he reports. "Literally, almost every patient we operate on in that hospital and stays there will come back into the office unsolicited. They'll say they had a great experience and that our people took such great care of them."
The patient raves are due to the low patient-to-nurse ratio and the VIP suites care. Duplechain's patients can get their procedures and then spend up to a week in a VIP suite to recover, while receiving everything from concierge food to massage services. Family members can also enjoy their stay at a separate boutique hotel, which is located in a private residential community (with fine dining and other amenities).
Similarly, Duplechain's Laser Skin Care of Louisiana medical spa, which he owns with Robert Tarpy, MD, was built with Duplechain's eye for detail and quality patient services.
Aside from his building projects, Duplechain devotes a great deal of time as a medical entrepreneur with a Beverly Hills dermatologist and friend, Mark Rubin, MD.
Together, Duplechain and Rubin are developing a line of cosmeceutical products for antiaging and post-laser surgery skin care. Despite the challenges of starting a new venture, Duplechain remains characteristically optimistic about its success.
"It's a huge deal starting a new company, and it hasn't been easy, but what I believe is that you never give up on a dream," he says. "That's the most important thing, and I think that's part of why I've been able to be so successful."
The Pursuit of Patient Happiness … and Natural-Looking Facelifts
Duplechain's work ethic and business acumen is also demonstrated by a relentless pursuit of great surgical results and patient satisfaction.
Doing very little marketing and advertising, his practice is mainly fueled by referrals from patients who appreciate his constant attention to detail and care.
"I think my attention to detail is what makes patients happy with their results," Duplechain says. "Good or bad, I'm always willing to listen to what my patients have to say. When one comes in really happy, that's great. But when a patient has a concern, I always feel that I have to take the time to listen and, if possible, take the extra measure to ensure patient satisfaction. I go out of my way to try and make that patient happy."
Duplechain sees any patient dissatisfaction as another opportunity to fix something. "That's really how I see myself and my work," he notes. "I like to take whatever situations people bring into the office and make it better. Facelifts are intricate procedures and challenging at times, but I'm happy because I can visualize the final results before I start, and that people love the results. It's never a chore, and I can achieve a very natural look."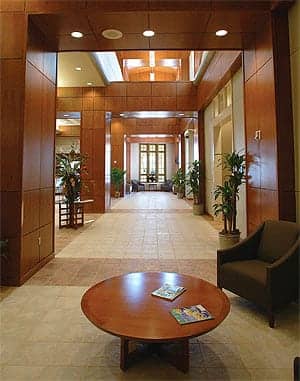 Duplechain attributes his natural-looking results to an amalgam of what he has learned from renowned cosmetic surgeons, such as Calvin M. Johnson, Jr, MD; Sam T. Hamra, MD; and Fritz E. Barton, MD. Coupling their training with his own creative vision, Duplechain describes his technique as a deep-plane facelift that uses a great deal of attention to the vectors, producing an almost imperceptible tension on the skin. In addition, he often adds a laser resurfacing with a proprietary wound-healing process that rejuvenates the patient's skin.
Beyond surgery, Duplechain's attention to detail also shows itself in his attention to patient aftercare. Despite all of his responsibilities with outside projects, Duplechain believes that spending quality time with patients is crucial.
"No matter how busy we get, we still treat everyone like they're the only focus that we have at the time. That's really our philosophy," he says.
Balance and Family
Asked about his work ethic and admitted perfectionism, Duplechain acknowledges that he has to be just as vigilant about balancing his work and personal life. "When I get involved with a project, that drive can get a little too consuming," he says.
Consequently, Duplechain says he has given up much of his outside hobbies, such as golf, in order to focus his spare time on his wife and three daughters.
"Some of the fun things that I used to do, hopefully I'll get back to doing them soon," he says. "These projects don't last forever, and I don't plan on making them my life's work. They're something that I felt was important enough to do now and that I wanted to do."
Duplechain adds sincerely that he appreciates all that he has right now. "I feel like all of my dreams are coming true," he says. "I have a really good practice, a terrific staff, I live in a nice community, and I've got three great kids and a beautiful wife. There's just a lot of good things going on."
---
Tor Valenza is the associate editor of PSP. He can be reached at [email protected].