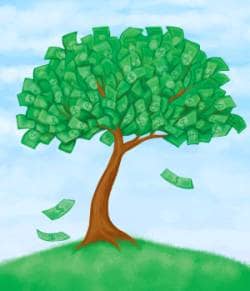 End of summer, back to school, back to work, change of seasons. These are ideal themes to promote in order to drive higher profits in the fourth quarter. Take cues from retailers, hotels, airlines, restaurants, and other service businesses that know how to pull off creative and effective seasonal promotions.
Although many practices report mixed results with Groupon and other geo-targeted daily deal Web sites, cross promotions can offer benefits to patients while introducing them to new services they may be interested in trying out.
Promotions should be carefully planned and offered only for a limited time so there is a true call-to-action component to motivate interested parties to make a purchase. Don't offer the same promotion for months on end, as you are essentially lowering your fees rather than using the special promotion as a way to generate new interest.
Consider throwing in a bonus to your global treatment fee to entice clients to experience a new service or product offering. For example, you may offer a complimentary lash enhancer with every course of IPL treatments, or consider offering 30 units of Botox Cosmetic or Dysport as an extra benefit with every two syringes of hyaluronic acid filler, or add an LED treatment before and after every laser procedure or injectable treatment to calm redness. The additional service may not end up costing you more, but it can go far in building goodwill among your clients.
Best-Laid Plans
---
Promotions should have a call to action that is time sensitive (eg, "Valid for the month of September," "Offer expires in 30 days").
n Schedule your special promotions 4 weeks in advance to generate maximum excitement.
Tie in a product with a treatment or a treatment with a second treatment.
Consider using products that are not selling or have been discontinued in order to augment the offering at minimal cost to you.
Market your promotion to existing patients, and encourage them to refer their friends and family. For example, you may find that running a "Friends and Family 20% Discount" twice per year can drive retail sales and repetitive treatment revenue.
Increasingly, aesthetic practices are adopting a policy of offering a service that can be performed by a physician extender (nurse, physician's assistant, or aesthetician), such as an extra microdermabrasion treatment, an additional area of laser hair removal, or a skin care product offered when a larger service is purchased. This strategy will not take up more of your time, but it does add noticeable value for your patient. It may also help to stimulate positive, five-star online reviews of your practice.
A well-orchestrated service and/or product promotion can have a significant impact on patient demand and your revenue stream. By planning several exciting events during the season and beyond, you can give your patients a reason to return to your practice on a regular basis. Consider offering a microdermabrasion bundled with every laser treatment. Ask clients to bring in their old eye cream and upgrade them to a more advanced eye product based on the skin care line(s) you offer, and throw in a 10% discount off the retail price.
Monthly e-mail blasts are commonly used to generate excitement among clients and to encourage them with a call to action to visit your practice within a specified time period. For example, plan an open-house event and offer a 20% courtesy discount on all treatments booked on the spot, or consider offering a complimentary skin care product to every client who brings a friend to the event.
The official start of the holiday season begins in mid November when Thanksgiving is just around the corner. However, implementing promotions and bumping up your internal marketing efforts starting in September and October can serve as a boost to holiday activity. The secrets to success with promotions are to keep them interesting and fresh, and give your patients a reason to make a purchasing decision.
---
Wendy Lewis is president of Wendy Lewis & Co Ltd, Global Aesthetics Consultancy, author of 11 books, and founder/editor of beautyinthebag.com. She can be reached at .