By Denise Mann, Editor-in-Chief, PSP
As I put together our 2012 Best Of issue (with the help of many!), I couldn't help but look back on other plastic surgery bests this year.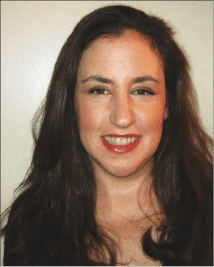 Denise Mann
This is, of course, completely subjective. It is based solely upon on my coverage of this dynamic industryduring the past year, my attendance at conferences, and some of the enlightening conversations I have had with all of you.
So here goes:
Best Love Story
Ellman meets Sandstone Medical Technologies LLC. Ellman buys Sandstone. Now, the company is poised to offer an affordable line of laser and IPL technologies that complements its already impressive aesthetic and surgical radio-frequency product portfolio. Perfect together!
Best Public Education Campaign
That would be the first national Breast Reconstruction Awareness (BRA) campaign put forth by the American Society of Plastic Surgeons (ASPS) and The Plastic Surgery Foundation. This initiative is designed to promote education, awareness, and access to breast reconstruction surgery following breast cancer treatment. As it stands, seven out of 10 women are not told about their options. This campaign has legs and will make a difference
Best PSP Issue
October's regenerative medicine special issue. Why? Because it really got to the heart of some important work being done by plastic surgeons across the map. Yes, it's great that we can paralyze wrinkles, fill facial folds, and trim a tummy, but some of these guys are helping the body heal itself and allowing veterans to walk again. Bravo.
Best Technology
Cellulaze. It was the media darling of the year, for sure, and may actually get rid of cellulite for good. Definitely the one to beat in 2013!
Best Cautionary Tale
The New Jersey tanning mom who was accused of taking her young daughter into a tanning booth. If her burnt sienna-leather complexion can't get people to stop tanning, nothing can. Even "tanarexics" will likely take heed.
Best Comeback
Let's hear it for fat. What is old is new again. Fat grafting to the breast, buttocks, and facial folds was back in the limelight last year as many doctors re-embraced it. This time, it is here to stay.
Best Celeb Plastic Surgery Story
Comedienne Joan Rivers confesses to more than 730 plastic surgery procedures. A close second was Renee Graziano, star of the VH1 reality show Mob Wives. She talked smack about the plastic surgeon who left her for dead on the operating table, only to be slapped with a $77 million libel suit. She is reportedly in rehab now. Bada Bing!
Best Scandal
Secrets! Lies! Greed! Corporate intrigue! Botox! It sounds like the making of a blockbuster movie (or at least a made-for-TV one) but this drama played out in US federal court. Botox manufacturer Allergan Inc stymied Merz Aesthetics' launch of Xeomin, claiming the company violated California's Uniform Trade Secrets Act.
Best Celeb Spokesperson
Singer/songwriter Jewel signed on as the national BRA Day USA spokesperson. She even wrote the song "Flower" for breast reconstruction patients.
Best FDA Approval
In early March 2012, the FDA announced that it had given its formal nod to a new breast implant. Allowing a third company to market breast implants, of any type, in the US ostensibly broke up the duopoly held by Allergen and Mentor. Perhaps, 2013 will usher in even more breast implants made by other companies. That would be Ideal!
Agree? Disagree? Let me know. I would love to hear your thoughts of what popped in 2012 and what will define 2013.