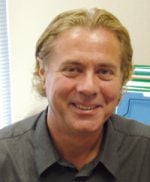 Jeffrey Frentzen
When it came time to publish our annual Best of 2011 special issue on plastic and cosmetic surgeons, I was not expecting it to happen again. In 2010, when PSP: Plastic Surgery Practice initiated a call for submissions for its first-ever "Best of" program, I knew we would be honoring some very exceptional physicians. We did the same this year, and the results were equally outstanding.

I am happy to report we are presenting yet another slate of highly impressive aesthetic practitioners from across the United States. For the 2011 special issue, we collected nearly 350 nominations of plastic and cosmetic surgeons. The list is presented in these pages.
As you read the profiles of our 13 Best of 2011 physicians, you will see not only outstanding entrepreneurs but also very marketing-savvy businesspeople, in their clear understanding of how to make full use of internal marketing tools for patients.
All of the Best of 2011 physician profiles project the background, experience, and philosophy of each physician. For example, Michael S. Beckenstein, MD, FACS, of Birmingham, Ala, whose compassion combines with surgical skill as the architect of a unique breast surgery support center in his community.
Reginald R. Sherrill, MD, is an aesthetic practitioner whose tireless community support balances out his business success in a Georgia mill town.
Of the themes that run through the practices and physicians presented here, a couple stand out as universal—perhaps universal throughout the field, as well.
One is that many of these physicians have embraced the multispecialty practice. R. Gil Altman, MD, of Englewood Cliffs, NJ, for example, has a holistic patient-centered practice that includes partnerships with a personal trainer, a psychologist, a nutritionist, and an aesthetician.
Gregory Laurence, MD, FAAFP, BC ABFP, ABLS, of Germantown, Tenn, has a full-service vascular program that includes the use of endovascular laser surgery. Emilio M. Justo, MD, in Sun City West, Ariz, offers both aesthetic and ophthalmology treatments in his practice. The list goes on …The multispecialty flavor shows up among other honorees, too. This includes Christopher R. Cote, MD, who holds dual certification in both otolaryngology and facial plastic surgery. This, according to Cote, provides an uncommon perspective. His experience as a military physician offered the opportunity to solve problems and treat a wide range of surgical needs and patients.
All of them are dedicated to the patient and patient safety, first and foremost. For some of them, it got to the point where it became necessary to design the practice's office to reflect the needs of the patient first.
Some of the common unifying philosophies and motivations of these physicians might be best summed up by Beverly Hills-based plastic surgeon Renato Calabria, MD, FACS: "There are other aspects in the patient's health that are important to emphasize, which would be hormonal profiles, bioidentical hormones—new facts that play into keeping a healthy diet—and also the psychological aspect for the patient. It's important not to focus on correcting only one defect and thinking that the patient is going to get better with that. A good result is not the technical gesture, but it depends on a lot of other factors: good health, good exercise, good habit, and good diet."