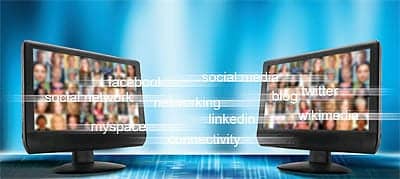 Contrary to popular belief, the greatest challenge for physicians and practices about Web blogging is not in getting one started. Creating a blog is a relatively affordable and simple process. The real obstacle is maintaining that blog by keeping up with the time commitment involved in developing content that is relevant to your readers.
The most commonly used, so-called free Web blog platforms, Blogger (www.blogger.com) and WordPress (www.wordpress.com), are considered the big guns in this field.
The term "free" is arguable. It is free to tinker with starting your blog, but shortly after a timid foray into blogging you are sure to find yourself begging for the expertise of a scripting expert to customize your blog's look and feel. A knowledgeable programmer can assist with customized themes and features, uploading widgets and plug-ins, and many more critical tools unknown to nongeeks.
Consultants can instruct you on the steps to create and optimize a blog so that you can post your own content and upload photos. Ideally, your blog should be branded to have the same look and feel of your Web site and all of your marketing materials.
Unlike Twitter, which is meaningful only if you post updates throughout the day, or a Facebook page that demands at least one post every other day, blogging is a less intensive exercise.
You may choose to blog once a week, or preferably more, and your frequency of posting may vary. If you are not afraid of writing and are willing to invest the time and effort to get up to speed and think of interesting topics for your posts, blogging can actually be a cathartic pastime for some physicians—at least at first.
As the novelty of this newfound hobby wears off and your enthusiasm wavers, you may find yourself resenting blogging as another chore on your daily "to do" list that gets buried under charts that need dictation.
AVOID BEING TOO GOOGLE FRIENDLY
If your blog posts are filled with search-engine optimization terms and no real content, you may receive high rankings in search engines but you may not be able to develop a following of readers or subscribers who actually pay attention to your content and return wanting to read more.
Many consumers are able to identify blogs that are created with high search-engine rankings in mind because the content tends to be awkward, dull, and repetitive, and borders on the absurd.
Your blog posts can be even more effective when they contain video content, links, and photographs. This is where the blogging voice can be tricky to develop, especially if you have multiple people posting on the same blog. Your choices are as follows:
To write every post yourself, the physician authority, in the first person;
To craft every post in the third person (or "we") voice, talking as the practice as a whole; or, each post can be identified by the individual author; and,
To outsource your blog by enlisting the services of a professional medical "ghost writer" who you can trust to get it right.
The last item on that list is the most common, practical, and cost-effective method.
A WORD OF CAUTION
A blog written in your voice, or your name, or for your brand is your responsibility and is an extension of your Web site, Facebook page, and practice brochure or other materials. Therefore, it is imperative the content is accurate, neither misleading nor defamatory, does not violate any privacy laws or rules of professional organizations you belong to, and is something you can stand behind.
Add a disclaimer to your blog, as you should have on your Web site, specifying, "Content contained herein is not a substitute for a consultation with a medical doctor and should not be considered medical advice."
If you are unclear on the appropriate language to use, contact your attorney or malpractice carrier for guidance to avoid any potential complaints or litigation. For example, a derogatory post about a specific trademarked procedure name or branded product, even if it may be your professional opinion, can result in a "cease and desist" action or lawsuit in some cases.
Despite the numerous challenges facing physicians in developing and maintaining a blog, it can serve as a useful tool for getting your message across, educating consumers and media, keeping your patients informed of developments or newsworthy items, and carefully restrained venting on selected topics.

On The Web!
See also "New Ways Of Creating Brand Awareness Online" by Wendy Lewis in the September 2010 issue of PSP.
At least one mission of blogging should be to convert traffic to readers, subscribers, and followers who are interested in what you have to say. Google is not the only game in town. In fact, an integrated social media can deliver more return on investment in many instances than pure search engine marketing alone.
I have found that, in many cases, creating a blog as a "micro site" that lives on its own under a new Internet domain name can offer more marketing muscle than merely adding a blog to your home page or landing page as an afterthought.
For maximum effectiveness, blog content should also be leveraged on your Facebook page, on Twitter, your LinkedIn profile, and other social bookmarking sites used to share information. Other such sites include Stumbleupon, Digg, Reddit, Del.icio.us, Buzzup, and others.
---
Wendy Lewis is president of Wendy Lewis & Co Ltd, Global Aesthetics Consultancy, author of 11 books, and founder/editor-in-chief of Beauty in the Bag (www.beautyinthebag.com). She can be reached at .