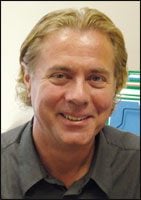 Jeffrey Frentzen
Someone once wrote that the past is a frozen wasteland that cannot be changed. Although I agree, it is also important for us to look at some past events through a historical "lens"—to measure their impact on our present and possible future, as well as their relevance to our ideas and activities.
Take your practice, for example. What events and activities of 2010 were good or bad for your practice? You know how the recession has affected your geographical area. Is your practice on the mend from the past while your competitors are still in SOS mode? Are they doing better than you? What is behind this phenomenon?
Applying critical thinking to all areas is, well, critical. In business, for some 2010 have been a sad continuation of 2009 and the ongoing economic turmoil. For those who feel the lingering sting of the economy, 2010 will always be a frozen wasteland. Others saw their businesses maintain break-even status and others have seen an increase in business.
A cliché in the aesthetic medicine field is that surgeons are not trained in med school on how to run a business. If anything, the recession has forced physicians to become hands-on capitalists by paying extra close attention to the bottom line, cutting costs, pulling back on expansion plans, reworking marketing programs, and trying new ways of generating business and attracting new patients.
Throughout the past year—and even prior to that—PSP continues to publish practice management-specific articles on how you can do more to profit and make the best of a poor economy. If you have not yet grabbed the reins of your practice, business-wise, and retooled it to meet future needs, you can breathe easier now—in 2011, PSP will continue to offer relevant how-to-retool articles.
I do not want to mislead you on the nature of running a plastic surgery practice in the coming year. Even though an economic recovery in now progressing (albeit slowly) in the United States, the landscape will look much different than before. For example, despite an improved economy, medical professionals will likely find that new business is more difficult to attract than ever.
THE INSTANT STEM CELL KIT
Another cliché in the aesthetic medicine field is that surgeons are not trained in marketing. This applies not only to how to market one's practice but also how to recognize the value of someone else's marketing.
Think about the latest cosmetic fad, and how much of it is based on real science or standards and how much is based in wishing thinking and deception advertising.
For example, patients want noninvasive procedures and are told that they can get those good results previously achieved only via invasive procedures; they want their own fat used as fillers instead of drug-based fillers, and are told no downtime and instant results; and they want to act now on the hype surrounding stem cell use in cosmetic procedures.
Commercial vendors that provide software, drug, marketing, and medical device support for the industry are desperate to find the "next big thing" to build their own businesses and to bolster the quarterly corporate P&L statement. And many of them will do anything to create buzz or a false need.
Already, we have seen commercial vendors—especially in the pharma sector but more and more in the medical device genre—touting cosmetic procedures and drugs directly to the public via advertising in magazines and on daytime television. This approach bypasses you, the "marketing firewall" that used to exist between health care product manufacturers and the patient. You must watch this trend closely.
Do not rely on the FDA to filter the hype from what is real, as the FDA under the Bush and Obama administrations has become less reliable as a government watchdog. Be extremely attuned to corporate propaganda and its symptoms.
For example, we are on the verge of identifying stem cell therapies to treat disease and degenerative conditions. The commercialization of stem cell treatments has already begun, although no one can point to a fully vetted and approved stem cell treatment of any kind (outside of very limited clinical studies).
Go online and you can order a "stem cell kit" for treatment of one thing or another. Others can visit a physician or clinic and pay for so-called stem cell treatments that may or may not do anything.
As difficult as it can be to adjust to the evolving business-management side of the aesthetic field, physicians must also watch out for their own suppliers and a handful of well-meaning physician-entrepreneurs, who are scrambling to make a buck in order to satisfy their own bottom lines. There is no lack of evidence from past events warning you today that when the profit motive comes first, patient safety suffers.
As we move into 2011, which promises to be even leaner and "more meaner" than previous years, recognize not only the challenges facing your practice from within, but those from without, as well.