By Wendy Lewis
You're a cosmetic dermatologist or plastic surgeon. Why should you care about telemedicine? This movement is really about primary care, right?
Wrong.
Telemedicine is defined as the use of medical information exchanged from one site to another via electronic communications, according to the American Telemedicine Association (ATA). This emerging field involves the use of electronic information and telecommunications technologies, including videoconferencing, email, smartphones, the Cloud, streaming media, and wireless communications. Using a desktop computer, laptop, tablet, smartphone or landline, patients can connect to physicians and other healthcare providers from anywhere in the world without leaving their office or home.
Through a new crop of virtual house call apps, such as Oranje.com or HealthTap.com, patients can request a visit from a board-certified doctor or nurse practitioner whenever and wherever they need it.
And make no mistake: Telemedicine will have a whopping effect on how patients get their facial injections, postop care from facelifts and tummy tucks, and how they get their prescriptions and replenish their clinical skin care.
Walk-in, no-appointment-necessary clinics for Botox® and fillers are popping up all over the country. Got acne and don't want to wait 6 weeks to see your dermatologist? No problem. A growing number of apps and websites, such as Klara and FirstDerm, are facilitating consultations with a simple medical history questionnaire and a selfie to receive prescriptions from dermatologists within 24 hours for a nominal fee.
[sidebar float="right" width="250″]
Protecting Patient Safety
Regulations have a long way to go to keep up with how fast the practice of telemedicine is changing.
In a study published in the July 2015 issue of Plastic and Reconstructive Surgery (http://bit.ly/1I2W36v), researchers point out that technological advances, notably digital imaging and mobile Internet, have simplified the sharing of vital patient information. Computers, tablets, and smartphones are used daily to discuss patient care and exchange images and other data, but guidelines for the use of these valuable tools have failed to adequately consider Health Insurance Portability and Accountability Act (HIPAA).
To mitigate the risks of private information getting into the wrong hands, third parties who are granted access to patient information should be required to sign a business associate agreement to ensure compliance.
Additional safety suggestions include:
Use a password or other user authentication.
Install and enable encryption.
Install and activate remote wiping and/or remote disabling.
Disable and do not use file-sharing applications.
Install and enable security software and a firewall.
Research mobile applications before downloading.
Maintain physical control of your devices.
Use adequate security to send or receive protected health information over Wi-Fi networks.
Delete all health information before discarding or reusing mobile devices. [/sidebar]
Consultation 2.0
Today's cosmetic consultations can take place in person, over the phone, online via email, or with Skype® or FaceTime. More plastic surgeons are offering virtual consultations for patients who are traveling from a distance or have a tight schedule.
The most common way to offer this service is to create a consultation form on the practice website with specific questions and room for the patient to add pertinent details. Offering the opportunity to send images via a secure server helps to facilitate a more meaningful consultation. A disclaimer should accompany this feature that explains that the alternative consultation method is not a substitute for a face-to-face physical examination and consultation.
Crisalix® Virtual Aesthetics (crisalix.com) offers a 3D simulation platform for breast and facial procedures. The patient uploads three photographs to visualize their body or face in 3D, share it with friends, and show it to doctors during the consultation. Zwivel (zwivel.com) is a new platform that connects cosmetic doctors and patients online before either party commits to a live, in-office consultation.
Virtual consultations should be handled in the same manner as office consultations, and a confidential patient chart should be created. Most practices do not charge for this service, although some will charge a fee that can then be applied to a future treatment or surgery.
The more patients who are exposed to your practice, the more procedures that will be booked. Patients are busy and less willing to travel far just for a consultation or spend time in waiting rooms seeing several physicians before making a decision. However, they may be very willing to drive for a few hours or get on a plane to have a procedure with their physician of choice, based on his or her reputation, results, and special expertise.
Telemedicine has the potential to enhance the efficiencies of specialty care across multiple locations while reducing time and travel. It may take some time to work out the kinks, but it will get there eventually.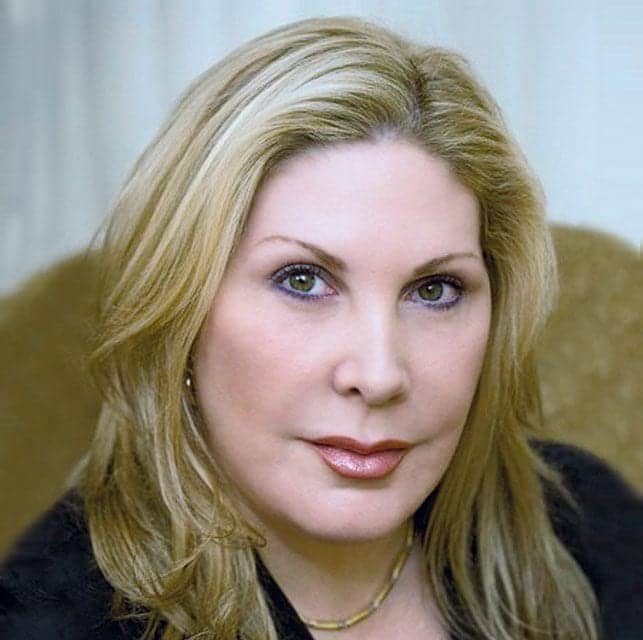 Wendy Lewis is president of Wendy Lewis & Co Ltd, Global Aesthetics Consultancy, www.wendylewisco.com, founder/editor in chief of beautyinthebag.com, and a contributing editor to Plastic Surgery Practice. She can be reached at wl@wlbeauty.com.