By Tonya Johnson
The growing trend of art exhibits in the workspace environment has had a major influence on a wide range of industries from the neighborhood coffee bar to national wealth management corporations. For New York City-based Konstantin Vasyukevich, MD ("Dr K"), plastic surgery and art seem like the perfect marriage—each strives to achieve beauty and uplift the human spirit.
That's why Vasyukevich opened an on-site art gallery within the same space as his plastic surgery practice. Konstantin Gallery is recognized as a nonprofit art gallery created for the purpose of promoting the arts, and the general public is welcome to come inside to view the revolving displays from local artists.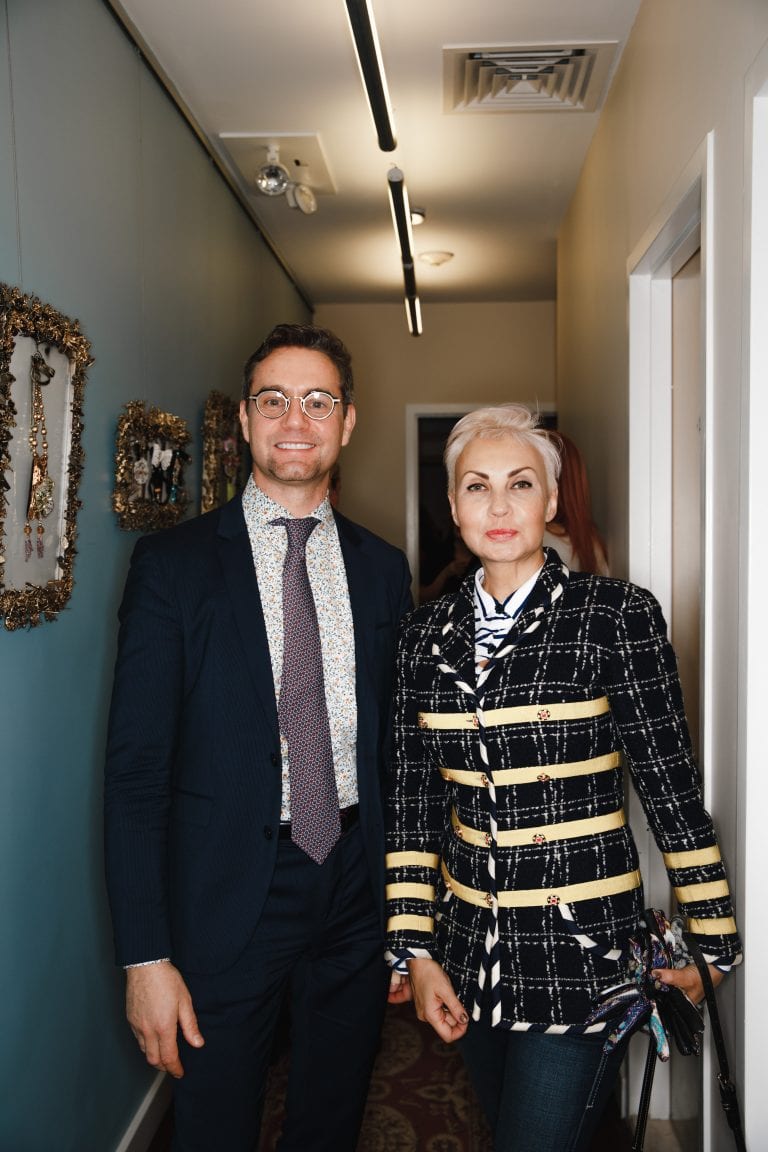 Creative Space
Rising costs make it hard for smaller art galleries to thrive in Manhattan, Vasyukevich says, making it difficult for new talent to achieve recognition. But Konstantin Gallery and similar nonprofits offer the perfect setting to connect New York art lovers with talented artists.
Although he has no formal art training, Vasyukevich has always been passionate about the arts and had a strong appreciation for beauty. Owning and operating the Konstantin Gallery alongside his practice has become one of the most rewarding parts of maintaining the busy office, he says.
"The art gallery inside my practice allows me to create a very special environment for my patients by giving them an inspiring visual experience every time they visit," Vasyukevich explains. "My patients love the fact that they are a part of the New York art scene—getting an exclusive look at some of the art even before it is presented to the wider public."
Several of the technical design steps Vasyukevich undertook to build an office art gallery included:
creating the proper lighting;
installing a gallery suspension system; and
restructuring physical office space to maximize the visual impact of the art.
When he's not performing plastic surgery or consulting with Hollywood clients about their next red carpet appearance, Vasyukevich also finds time to go antique shopping at some of his favorite locations, like John Koch Antiques in Manhattan and Janos & Theresa Gallery in the Bronx, for frames in which to display the artwork throughout the gallery and practice.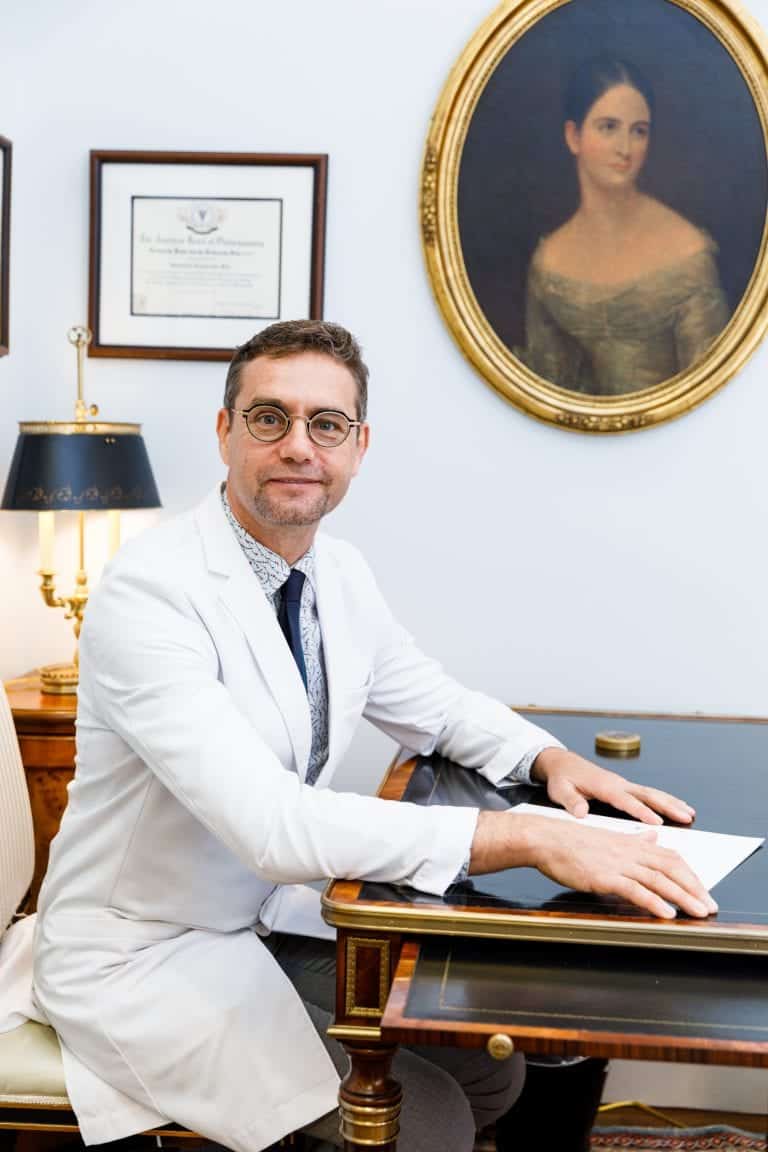 "In New York City, we have many great antique shops that have some hidden treasures inside. If you visit often and look closely, there will always be some amazing pieces for the right price," he notes. "The frames that I'm searching for are pieces of art by themselves. Elaborately handmade, most of them are well over 100 years old and create a unique timeless feel to the office space."
Next Exhibit
Art curator Irina Zebrari helps manage the gallery and organizes all of the art events, which in the past have included artists Michael Yamaoka, Nikita Polyansky, and Om Prakash Sharma, just to name a few. She and Vasyukevich choose artwork that will inspire patients seeking beauty enhancements in the cosmetic surgeon's office.
On Tuesday, January 28, the gallery will open its next exhibit: "The Art of Illumination." This exhibit features Angelica Verk, an artist and theater costume designer, and integrates the St. Petersburg traditions of "Russian Seasons" with Art Deco visual style.
The opening reception will be held from 6 pm to 9 pm at the practice (59 E 79 St, NY, NY). After that, visitors may view the artwork weekdays any time from 10 am to 6 pm through April.
(For further information about "The Art of Illumination," call 212-380-3634.)
Life Imitates Art
Selected as the official plastic surgeon of the 2019 Oscar awards, double board-certified Vasyukevich specializes in the "artful treatment of the aging face, eyelids, and neck." He performs more than 1,000 facial cosmetic procedures in a typical year. He devoted his early training and research to becoming an expert in the aesthetics and anatomy of the face and believes that a facial plastic surgeon's role occupies a unique place in cosmetic surgery.
"There's no single miracle," he says. But in his opinion, having a comprehensive strategy that utilizes multiple surgical and nonsurgical treatment modalities becomes an essential part of an effective facial rejuvenation procedure that can turn the clock back by 10 to 15 years.
His four full-time staff members work closely with him at the boutique office space to provide every patient with the individual attention they need.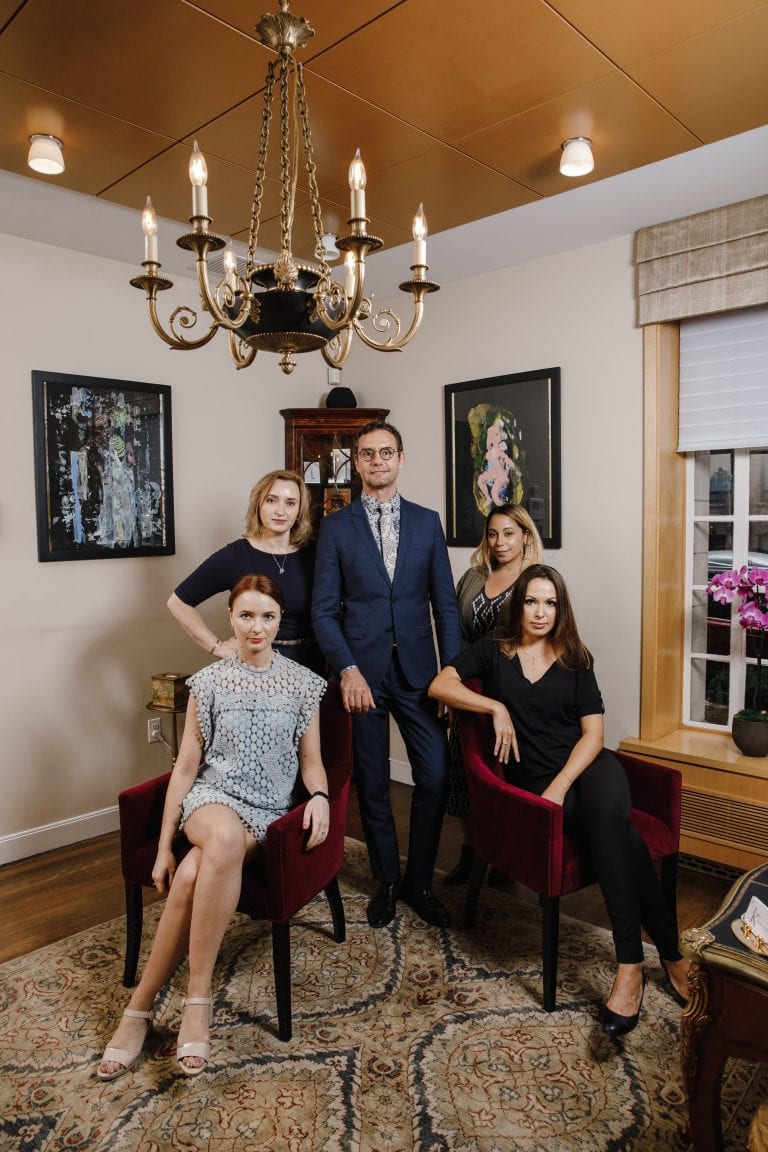 "Entering the realm of plastic surgery can be quite intimidating for some people. Creating the most comfortable and warm office environment goes a long way to making my patients feel at ease," he says. "With my interior designer, Elisa Russo, we've created a very traditional look of the office that, I believe, makes people feel at home. We've also decided to locate all the medical facilities to the back of the office, creating a more welcoming feel for those who enter our practice."
Tonya Johnson is an associate editor for Plastic Surgery Practice.
---