By David Evans
Will the search giant kill or be killed in 2013?
Long live Google? The search giant has been running the show for years, leaving many a savvy Internet marketer's head spinning as they try to keep pace with ever-changing algorithms. Just when we think we are ahead of the game (or at least still in it), it switches things up again. Will all of these changes finally catch up to Google in 2013?
"Scroogle" You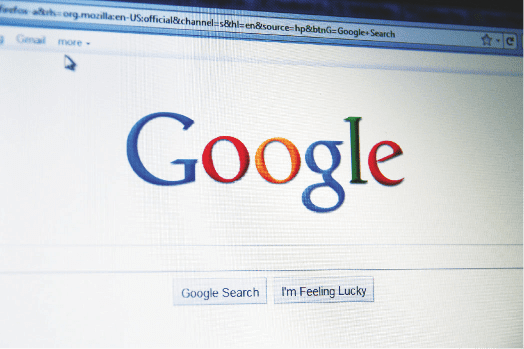 One of Google's most recent changes to raise eyebrows occurred at the end of 2012. Right before the online shopping season, Google rolled out its "pay-to-rank" program on its shopping site. Before this program was launched, a shopper's search results were based on Google's search algorithm. Not anymore. Google replaced the organic shopping results with "pay-to-rank" customers. Now, an already-frantic holiday shopper can honestly mistake a company paying for play with an honest search result. Google's main competitor, Bing, calls this "being Scroogled."
While I don't have a crystal ball, I think Google is testing the waters. I believe it will continue replacing organic listings with pay-to-play programs, especially on the Google+ Local pages. As Google cleverly entices more consumers to use the Google+ Local pages for reviews and social media, the pay-to-rank program becomes much more attractive for revenue growth.
Practices that now generate considerable website and prospective patient traffic through Google+ Local pages may have to consider paying for traffic if, or when, Google pulls this bait and switch.
Smart Aleck!
Google's shift toward pay-to-rank programs may encompass the mobile market as well.
Smart phones, tablets, and other mobile devices are changing the way we do everything, including how we search for information online. Guess what? The Android operating system was developed and offered for free to the mobile phone companies by Google. This helped Google get a foothold in the mobile market.
In 2012, Apple and Android battled back and forth over mobile market share. But by the end of 2012, Android had taken the lead with more than 50% of the mobile market, and this dominance is expected to grow. (We will see what Siri has to say about this! And we know that Google's enhanced voice search won't take that lying down.)
Many studies suggest that pay-per-click (PPC) advertising, the golden goose for generating revenue from desktop search engine users, has not translated well to the mobile market. Mobile users find the PPC ads offensive because they take up too much room on a display with limited space.
To overcome the declining value of PPCs for mobile devices, Google will likely focus on other ways to generate revenue from local search. The Google+ Local pages that show up on mobile devices will most likely become pay-to-rank programs. Don't be surprised if practices have to pay to have a phone number or address displayed on the Google+ Local pages that appear on mobile devices.
Charging practices for phone calls generated from mobile devices is also a likely scenario. Currently, phone numbers of local businesses appearing in the Google search results on your mobile device are not displayed. Instead, the word "Call" appears.
The Backlash
Of course, the big problem with all of these changes is that plastic surgeons are not really local businesses. Consumers often travel 60 to 90 minutes to see a surgeon. They don't wake up in the morning and say, "I feel like getting a facelift today; let's see who is nearby and has an opening in the afternoon!"
Clearly, searching for a plastic surgeon online is not the same as looking for a hardware store or booking dinner for four on OpenTable.com, yet your practices are being lumped in with all local searches by the Google algorithm.
If Google continues to force plastic surgeons to play in the same sandbox as truly local businesses, consumers will find other means to learn about aesthetic procedures and the plastic surgeons who perform them. Then, the search engine's influence over plastic surgeons' Internet marketing strategies will diminish in importance. Indeed, one analyst, Eric Jackson of Ironfire Capital, recently suggested on CNBC that changes in the marketplace could make Google irrelevant in the near future.
For now, Google visibility has to be the focus on any Internet marketing strategy. But long live Google? We'll see about that!
| | |
| --- | --- |
| | David Evans, PhD, MBA, is the CEO of Ceatus Media Group, based in San Diego. A recognized authority on Internet medical marketing strategies, Evans has spoken at meetings of the American Society for Aesthetic Plastic Surgery, the European Society of Cataract and Refractive Surgery, and the American Society of Plastic Surgeons, among others. He can be reached via PSPeditor@allied360.com. |