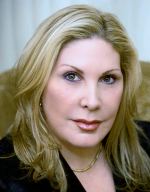 Wendy Lewis
Facebook introduced a mandatory rollout of its new timeline format across all pages as of March 30, 2012. The main benefits, from Facebook's perspective, are the ability to brand pages with a unique cover photo, pin posts at the top of the page to highlight quality content, and private message between pages and fans. While your profile picture will remain the same, the layout and how patients interact with the rest of your page have undergone some major changes.
In addition to a profile picture, you can select a larger cover photo that will now dominate the top of your page. To make the most of the new banner-style image, design something creative and engaging to stand out from the crowd. Images will not be clickable, so adding text links may confuse your fans. Cover photos for brands are the same size as those for personal profiles; images must be 850 pixels wide by 315 pixels tall. Cover photos can be changed as often as you want to keep the page fresh.
As always, Facebook has strict guidelines for what cover images may not contain, and failure to abide by these rules can result in your page being "deactivated." They include:
Price or purchase information, such as "25% off" or "Download on our Web site."
Contact information, such as domain, e-mail, or mailing address, that belongs in the About section.
References to user interface elements, such as Like or Share, or any other Facebook features.
Calls to action, such as "Get it now" or "Tell your friends."
Facebook also clearly stipulates that covers must not be deceptive or misleading, and you may not encourage or incentivize people to upload your cover image to their personal timelines.
FACEBOOK'S NEW LOOK
The profile picture now sits on the left side with the top half over the cover picture, which is an important consideration in terms of layout. Using a contrasting color or border will help showcase the profile image. Images must be at least 180 pixels wide, and a square image will help avoid distortion.
The New Facebook Made Easy: What You Need to Know
---
Design a Cover Photo of 850 x 315 pixels.
Square Profile Picture of at least 180 pixels in width. n Choose a pinned post to showcase top content including video.
Choose posts to feature prominently on your timeline.
Milestone images must be 843 x 403 pixels.
Secure your domain name – facebook.com/skinclinic
Basic links to your photo album, likes, and info can still be viewed. Apps let you highlight specific areas beyond the basic information on your main page such as subpages, where fans can learn about each service and view embedded videos. You can use apps to post additional locations, promote a fund-raising initiative, or share upcoming events or announcements. By default, photos are the first app displayed along the top of the profile. Brands can now choose other apps to highlight for a greater personalization.
The new brand page design allows you to expand posts to feature them more prominently. You can customize how stories appear by pinning them to the top of the timeline, starring them, or even hiding them from view. By hovering over a post and using the star icon, it is easy to feature it. The pencil icon can be used to hide or delete posts. Using the star icon to feature a post creates what Facebook calls a "Milestone," which is displayed at 843 pixels wide by 403 pixels tall. Milestones can be added to your timeline to share important events in the history of your practice. The goal is to display your best content or elements that keep users engaged and on the page. You are allowed to highlight a maximum of 12 apps, with only the first four showing.
A new "Admin Panel" has been created to help you manage your page. You can use it to view statistics, social insights, and a log of your activity as you grow your page. These analytical tools will tell you exactly how patients interact with your page.
Pinterest and Google+ are emerging as the next wave of social media platforms for businesses, but Facebook is still the main social networking site to focus on for now, and Twitter is a natural offshoot. By enhancing your Facebook presence, you can cultivate a more educated and engaged customer base and generate more clicks for your Web site and blog.
---
Wendy Lewis is president of Wendy Lewis and Co Ltd, Global Aesthetics Consultancy (www.wendylewisco.com), author of 11 books, founder/editor in chief of www.beautyinthebag.com, and contributing editor of PSP. .