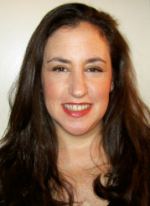 Denise Mann
The mommy wars are back on, assuming there ever was a meaningful cease-fire. Few things are as divisive and prompt such acrimony in our society as the working mother versus the stay-at-home mother debate.
This tension may be dormant for weeks, months, or even years, but it always re-emerges. As the May 2012 issue of Plastic Surgery Practice went to press, Democratic strategist Hilary Rosen reignited the mommy wars when she said that Ann Romney, wife of GOP presidential hopeful Mitt Romney, "never worked a day in her life." Romney may not have had a job outside of the home, but she raised five kids. In truth, there is no right or wrong way to raise your family. It's all about what works for you and yours. All of these moms want what is best for their children—and know there is truly nothing more important than making sure their child or children have all possible advantages. For some, this means extra income. For others, this means hands-on day-to-day tending. Others feel passionate and inspired by their career choice, and want to pass this passion and inspiration onto their progeny.
All choices do involve some sacrifice, which begs the question: Can a woman really have it all?
The answer is yes.
This is one of the reasons I chose Jennifer Walden, MD, for our cover story. A prominent plastic surgeon, Walden is also a single mom who closed down her New York City practice, packed up her twin boys, and headed back home to the Lone Star State to start anew.
Scary? Yes. Worth it? Definitely. She finally has it all.
Walden epitomizes today's mom. We are older (but not old!), smarter (but definitely don't have all the answers, especially when it comes to child-rearing), we make no apologies, and we wouldn't change a thing.
Walden delayed child-rearing while building her career. Once she was established and knew she could provide for children, she opted to become a mother via in vitro fertilization. She did it her way, and it works for her. She devoted her early career to training, and now she has the flexibility to run home between surgeries and consults to spend time with her children. (This would not have been possible during her residency, fellowship, or early years in practice.) Walden shows us all that it is possible to be both a working mom and an involved, present presence in your children's lives. To me, this is having it all.
In sync with Mother's Day on May 13, this issue also looks at how motherhood affects our bodies. Pittsburgh plastic surgeon Dennis Hurwitz, MD, discusses the origins of the term "mommy makeover," as well as how surgical techniques have evolved. New York City dermatologist Anne Chapas, MD, previews Solta Medical's Liposonix®, which I have likened to a mother's helper. It targets the stubborn belly fat that is most resistant to diet and exercise (that pocket that is too small to benefit from liposuction, but every so often causes a well-meaning acquaintance to ask if you are expecting again… when you are not).
Happy Mother's Day!