During the webcast, David Evans, PhD, MBA, the CEO of Ceatus Media Group LLC in San Diego, highlights several commonly overlooked resources that have the potential to exponentially enhance your practice's online footprint. He offers easy-to-implement strategies to generate more leads, along with practical advice on how to convert these leads into more surgeries and procedures. Dr Evans also discusses the new thinking on content marketing and how it affects conversion and search engine rankings.
In the webcast, you will learn:
• How tapping into unused and free resources will enhance your online footprint;
• The value of long-tail searches in lead generation; and
• Effective, simple techniques to turn leads into consultations and consultations into surgeries.
The webcast is sponsored by CareCredit.
Watch the webcast now.
About David Evans, PhD, MBA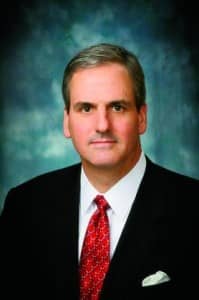 David Evans, PhD, MBA, is the CEO of Ceatus Media Group LLC, based in San Diego. He has been actively involved in building Internet visibility for surgical practices in the United States and abroad since 1995. Dr Evans is also the founder of VectorVision, a company that develops products for the standardization of contrast sensitivity testing. He is a recognized authority on Internet medical marketing strategies and regularly speaks on such topics as search engine optimization, turning clicks into cash, and net neutrality at most major meetings, including the American Society for Aesthetic Plastic Surgery, the American Society of Plastic Surgeons, the Vegas Cosmetic Surgery & Aesthetic Dermatology, the American Academy of Facial Plastic and Reconstructive Surgery, and the Foundation for Facial Aesthetic Surgery. His Internet marketing column, "The Edge," appears monthly in Plastic Surgery Practice magazine.