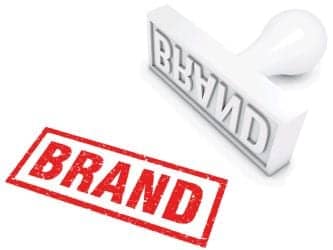 Doe Plastic Surgery Associates LLC, John Doe MD Aesthetics, JDMD Laser Clinic, and other uninspired names for cosmetic practices can be found in every city and town across the country.
These examples are legal names for a business, but they do not meet the definition of a brand. It is what I call the "insert your name here" method of branding a practice. Add a boring common font, like the ubiquitous Times New Roman or Arial, to a lackluster name and you are essentially turning the clock back a decade (or two) on positioning your practice to compete successfully.
WHAT'S IN A NAME?
In a crowded market, generic names and branding are simply not memorable enough to stand out. In fact, it can represent a tremendous missed opportunity to make a compelling first impression.
Everything patients see should be uniquely yours—business cards, signage, Web site, Facebook page, Twitter ID, brochures, print ads, instructions, DVDs, shopping bags, and the practice e-mail signature.
Branding your practice with a fresh image will attract new patients, impress referral sources, build your reputation, sell additional services, and generate repeat treatments. One sure way to blemish your brand is to have typos or misspelled words on any marketing materials, including on your Web site. Sloppy errors send the message that someone is not paying attention to details or just doesn't care enough. Insist on seeing a final proof before you go to print, and have several people check for errors that may have been overlooked.
Branding involves creating compelling key messages that directly answer the question, "Why should I choose you?" To distill this process down into its simplest form, a brand book should include the following:
Best-Laid Plans
---
Promotions should have a call to action that is time sensitive (eg, "Valid for the month of September," "Offer expires in 30 days").
Schedule your special promotions 4 weeks in advance to generate maximum excitement.
Tie in a product with a treatment or a treatment with a second treatment.
Consider using products that are not selling or have been discontinued in order to augment the offering at minimal cost to you.
Market your promotion to existing patients, and encourage them to refer their friends and family. For example, you may find that running a "Friends and Family 20% Discount" twice per year can drive retail sales and repetitive treatment revenue.
A brand name with some form of a logo (your choice of font(s), clip art, or complex text with graphics;
A PMS color scheme—generally, two basic colors to which you can add an accent color, or use one color and select variations of it for accents, darker or lighter; and,
A tagline or descriptor that identifies your brand.
All or some variation of these elements should appear in one seamless unit wherever you are visible and can promote your brand.
The other component is to define your target audience. Have a clear sense of the imagery and design to which they will most likely respond, which varies considerably based on geography and positioning.
As we live in the digital world, consider limiting the amount of disposable promotional materials you create in favor of electronic materials. Electronic materials are much more cost-effective and easier to update (which should be done frequently to stay current). They are also more eco-friendly, if that matters to you.
For example, there is a growing trend to include preop and postop instructions on the practice Web site in a password-protected area reserved only for patients. This tactic can be very effective. Patients feel they are a member of a special, invitation-only private club. It also protects the privacy of your proprietary materials.
THE BROCHURE
Social Media: No Quick Fix
---
Regularly weed out the people you follow on Twitter. A service like Tweepi or Untweep can filter Twitter for you. You may be surprised to find how many people you follow have not tweeted in months.
On Facebook, you need to be engaged daily or every other day to make an impact.
On Twitter, you need to be engaged every day to be in the game. Twitter is a way to build your company or brand's profile and introduce it to a wider circle of contacts that matter.
Tools such as Tweetdeck or Hootsuite help manage your social networks under a single user interface. Most of these services start out as free networks and as you add levels of complexity to your activities. They save time versus posting manually across all of your accounts.
If you desire a practice brochure, it should be created professionally and produced using good-quality paper stock. Avoid settling for the typical flimsy, six-panel brochure that fits in a number ten envelope found in yogurt shops and at the take-out counter at restaurants. A brochure should not be intended to educate patients about every minor procedure, service, and treatment you do. Printed material is a medium with distinctive requirements you will not find in online publishing. The mission of a brochure, which presumably is being given to prospective patients who have not already had a treatment under your care, is to motivate them to make a purchase decision.
Brochures should be substantial enough to deliver your messages properly and put the physician and the practice in the best possible light. However, they should not be so slick or overdesigned that your messages get lost. Patients should not want to be bombarded with unnecessary information that they do not need at the point of consultation, such as rules, regulations, risks, pricing, and policies.
Printed materials should also be affordable and have a long shelf life. It is better to print a short run of one fabulous piece of collateral than placing a bulk order of a whole set of mediocre pieces that might not have the impact you are seeking and will also take up precious storage space.
CATCH THE PATIENT'S EYE
Branding your practice after a chic hotel chain, couture fashion brand, or five-star restaurant may seem like a good idea, but prospective patients think that you are too exclusive, which translates to "too expensive."
Your objective is to get new patients, so your branding should be eye-catching in a good way to be effective.
It is best not to get hung up on unproductive negative thinking, such as if you change your logo, color palette, or Web site then patients will stop coming. Even Starbucks' famous green siren undergoes a makeover every few years.
---
Wendy Lewis is the president of Wendy Lewis & Co Ltd, Global Aesthetics Consultancy, the author of 11 books, and founder/editor-in-chief of beautyinthebag.com. She can be reached at .