Slash as much as 25% each month off of your nonfixed expenses | Plastic Surgery Practice August 2014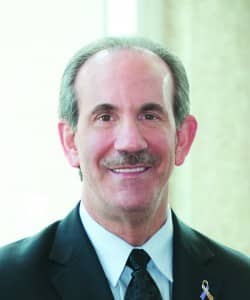 By Jay A. Shorr, BA, MBM-C, CAC I-IV
Many cosmetic surgeons are fearful of their future and that of the specialty in light of the Affordable Care Act and its intended and unintended consequences. One of the keys to surviving—and thriving—in these uncertain times is to trim the fat off of your monthly nonfixed expenses.
Think you are as lean as you can be?
Think again. There may be many places that you can scale back, starting with your vendor agreements.
When was the last time you had a complete analysis of your fastest-moving disposable, consumable, and capital equipment? It has probably been a while, which means that your initial sweetheart deal is a thing of the past. It's time to compare pricing and financing terms and renegotiate your terms. You may be surprised at just how willing your vendors are to provide extended payment terms.
Today, many vendors would rather offer 60 to 90 days of free financing for large purchases rather than lose your business to their competition. Do your research and find out what other vendors are charging before you attempt to renegotiate. It never hurts to ask, and if they say no, you are not out of options.
You can join a group purchasing organization (GPO) or buyer's group. These outlets offer reduced pricing and added rebates for group volumes versus singular unit pricing. (Think Costco compared with your neighborhood food store.) Many of your current vendors are likely already part of a GPO and Group Buyers Clubs, so joining may not mean changing anything except for your bottom line.
The Great Credit Crunch
"It's also good counsel to pay most, if not all, of your invoices with your company credit cards."
Another way to increase your cash flow involves analyzing your credit card fees. Credit cards have varied pricing structures. There is a fee that the actual credit card charges plus what the processor charges. Comparing them from one processor to another can negotiate the processor charges. Gather your facts and make the call to see how low your company is willing to go for you. (By contrast, an interchange fee is what the credit card companies charge for each transaction. This fee is set by the credit card networks and is usually not negotiable. )
And while you are on the phone, ask if they offer unsecured credit cards at 0% interest for your patients. A great deal of money is left on the table when your practice uses a third-party financing company. Banks and financing companies that offer your patient 0% interest financing for 6 to 18+ months are receiving extremely high premiums. Creditworthy patients should be able to secure 0% interest without hesitation. It's always a good idea to offer various financing options to your patients.
It's also wise to pay most, if not all, of your invoices with your company credit cards. There are two major benefits to this. Firstly, it allows you to pay your vendors on time and receive an extra 30 to 45 days of free financing via your credit/charge card. Secondly, you can receive the benefit of reward points, dollar rebates, and travel perks. Who doesn't appreciated those?
Following this advice can help save up to 25% of your nonfixed expenses each month, which really add up over the course of the year—especially a turbulent one.
Jay A. Shorr, BA, MBM-C, CAC I-IV, is the founder and managing partner of The Best Medical Business Solutions, based in Fort Lauderdale and Orlando, Fla. His column, "The Shorr Thing," appears in every issue of Plastic Surgery Practice. He can be reached via PSPeditor@allied360.com.
Original citation for this article: Shorr J. Capital gains. Plastic Surgery Practice. 2014;(8),10.