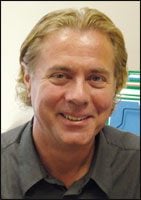 Jeffrey Frentzen
As we head into the latter half of 2009 and on into 2010, all aesthetic medicine practices are feeling the pinch of a national economy that is laboring to recover. An economic rebound is inevitable, though, so it behooves us to report on practice-management tips and tricks that will help and inspire you to create new success in the marketplace. Our excellent lineup of practice- and business-related articles will, I hope, inspire and help you.
However, a large amount of information is available online that in some ways will overlap PSP 's coverage as well as augment it. General medical-related sites that focus on practice-management issues are a good place to start.
The American Academy of Family Physicians manages one of the best resources for physicians and office managers, providing actionable tips, medical news, government news, and other extensive practice-management-related information at a subsite available at www.aafp.org/online/en/home/practicemgt.html. Sections to check out include Practice Transformation, assistance to both physicians and patients who are overwhelmed by a health care system that is growing increasingly complex; a center for health information technology that focuses on medical office automation and computerization; and a "grievance registry" that tracks emerging trends in health plan compliance issues.
The Medical Group Management Association (www.mgma.com) runs a similarly complex and thorough site that includes sections on practice solutions, patient management, industry news, and a jobs center. A 14-day trial membership is free. While you're there, check out the site's blog at blog.mgma.com/blog.
One of the most comprehensive sites you'll find is Private Practice.MD (privatepractice.md). Using a very easy-to-follow Web interface, Richard Berning's site includes practical articles, a blog that is updated regularly, and a discussion forum. The discussion area is lively—recent topics include "Why Every Private Medical Practice Should Have a Website," "Malpractice Insurance Basic Factors to Consider Before You Purchase," "Determining Your New Private Practice Legal Structure," and how to buy equipment for your office.
Physician's Practice is an encyclopedic Web site that offers a simple organization that corrals a massive amount of information. Sections include Career Development ("Top 10 Reasons to Be Happy You're a Doctor"), Coding (always a source of potential frustration), Finance ("Revenue Cycle Management"), Human Resources ("Integrating Staff from Two Practices"), and Operations. You'll find it all at www.physicianspractice.com.
Medical Practice Trends is another worthwhile site, featuring podcasts and other multimedia content, with a heavy orientation toward EMR technology. Go to www.medicalpracticetrends.com.
Moving away from the above-mentioned practice-management mega-sites, I rely on MDLinx as a "content aggregator," which is defined as a site that trolls the Internet for worthy articles, news stories, and other information, and organizes and updates that information on a regular basis.
MDLinx has a section of particular interest to surgeons, at www.mdlinx.com/surgerylinx, as well as a page devoted to plastic and reconstructive surgery, at www.mdlinx.com/surgerylinx/news.cfm~. The latter page recently included "The Gastric Band: First-Choice Procedure for Obesity Surgery," republished from the World Journal of Surgery; and "Upper-Lip Augmentation by Graft of Preseptal Orbicularis Oculi Muscle Through Blepharoplasty," taken from Aesthetic Plastic Surgery. Some of the links lead to free, full-text documents.
The Journal of Medical Practice Management (www.mpmnetwork.com) is a commercial Web site that specializes in disseminating audio conferences, podcasts, and other very useful information, in a somewhat academic environment.
Pookie's MDBlog (physicianpracticeseminars.com) is a general-interest medical site that contains an interesting array of practice-management seminars.
On a still more refined level, take a look at Wendy Lewis' aesthetic practice Web site (www.wlbeauty.com). Wendy offers a wealth of information about practice-management issues in these turbulent times, and lately she has been beefing up her Web blog with good tips and tricks that apply to how to deal successfully with the current economy.