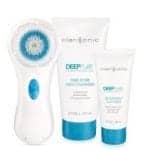 Beauty is big business, and it will continue to dominate in coming years, a new report suggests.
Specifically, the US beauty device market is expected to reach $25,375.7 million by 2020—with the use of at-home devices driving most of the growth. Valued at $9,034.2 million in 2014, the US beauty device market is expected to grow at a compound annual growth rate of 18.8% from 2014 to 2020.
The new report, "The US Market Study on Beauty Devices: At-home Devices to Witness Highest Growth by 2020," is published by Persistence Market Research.
North America, specifically the US, is the clear leader for these devices largely due to the aging of the population, the availability of technologically advanced devices, increased awareness about the potential applications of beauty devices, the obesity epidemic (which can result in cellulite accumulation and skin diseases), and the harmful effects of ultraviolet radiation on skin. In the US, there are around 750,000 beauty salons and spas. These entities have also propelled the demand for beauty devices and personal care products so they can offer better services to their customers.