New research suggests that the AeroForm™ tissue expander works in just 17 days, a mere fraction of the time required for traditional postmastectomy breast expansion methods.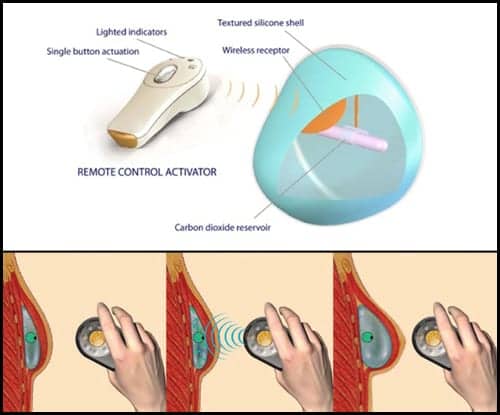 Women in the Australian PACE trial who received AirXpanders Inc's AeroForm completed their expansion in an average of 17 days. By contrast, traditional saline expansion requires women to visit their physician for weekly injections until they complete the process, which can take up to 6 months.
The new data were presented at the 17th Annual International Confederation for Plastic Reconstructive and Aesthetic Surgery (IPRAS) Annual Meeting in Santiago, Chile.
The investigational, remote-controlled system works by using compressed carbon-dioxide that is gradually released through a small internal valve to fill the expander. The patient inflates the expander at home via a small handheld remote control on a daily basis.
"With this new option, we hope that the approximately 75% of women who have chosen to forgo reconstruction may reconsider their decision once the AeroForm expander is commercially available in markets around the world," says PACE investigator Tony Connell, FRACS, a plastic surgeon in Perth, Australia, in a news release.
Connell also presented early results from 79 patients enrolled in the US in the XPAND study. The results of this study will be the basis for the company's 510(k) application with the FDA. The company is looking to enroll up to 138 patients into the XPAND study, and expects enrollment to be complete by Spring 2013.
They plan for a limited market release in Australia in April 2013, and hope 510(k) clearance in the US by 2014.
"Traditionally, women undergoing breast reconstruction have had to endure a long process of inconvenient and sometimes painful weekly bolus saline injections to create a pocket for a permanent implant following mastectomy," says XPAND Principal Investigator Jeffrey Ascherman, MD, Site Chief, Division of Plastic Surgery at New York-Presbyterian Hospital/Columbia University Medical Center in New York City.