Take That, Double Chins
The US Food and Drug Administration's (FDA) Dermatologic and Ophthalmic Drugs Advisory Committee voted unanimously to approve Kythera's ATX-101 (deoxycholic acid) injection for the reduction of moderate-to-severe submental fat in adults.


The FDA is not obligated to follow the advice of its advisory panels, but it usually does. If approved, ATX-101 would be a first-in-class submental contouring, injectable drug, and it could be launched in the second half of 2015.
ATX-101 is a patented formulation of a pure, non-animal-derived version of deoxycholic acid—a naturally occurring molecule in the body that aids in the breakdown of dietary fat. ATX-101 has been the subject of 19 clinical studies involving more than 2,600 patients covering a span of ages (19 to 65) and BMI (18 to 40).
I'll Have What She's Having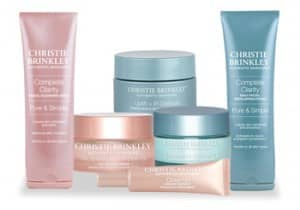 The original Uptown Girl is all grown up (she's 61, if you can believe it), and Christie Brinkley is once again making the rounds on the talk show circuit. She chatted it up with the ladies of The View and on The Dr Oz Show. The topic? Christie Brinkley Authentic Skincare, a cruelty- and paraben-free line that's now on sale through HSN and at Kohl's. The new line includes a day cream, night treatment, exfoliating polish, eye serum, neck treatment, wrinkle smoother, smoothing primer, and facial cleansing wash. The products range in price from $22.95 to $69.95.
Developed with New York City dermatologist Doris Day, MD, Brinkley's new line is vegan, just like the former Cover Girl herself. Each product contains broad-spectrum UVA and UVB protection as well as Bio-Copper Complex, a proprietary ingredient that may offer additional protection from infrared solar rays.
Billy Joel's ex credits these products for her flawless, age-defying complexion. Get the scoop on the whole line at www.christiebrinkleyauthenticskincare.com
I'm a Believer: PSP Editor Lauds CapriClear Spray
My youngest son has terrible eczema in places where even the sun doesn't shine. We've been to several dermatologists, and while the big guns—steroid creams—do work, I've been hesitant to use them too often, especially in super-sensitive spots. Thanks to CapriClear spray-on moisturizer, I don't have to.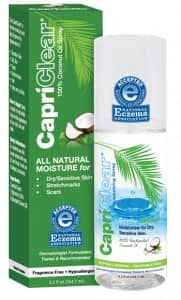 The spray is all natural—made with 100% fractionated coconut oil—and that's it. It's both fragrance- and paraben-free, but more important, it goes on easily and stops my son's relentless itching. This means a lot to my son, and a lot to my husband and me, who are no longer woken up during the night because he is itchy. This dermatologist-created product is also great for scars and stretch marks. It carries the National Eczema Association Seal of Acceptance™ (not to mention my eternal gratitude).
A 5.2 fl oz, (154.7 mL) full-size bottle retails for $19.99 online and at national beauty chain stores. To find out more about the anti-eczema spray, visit www.capriclear.com
Soothe Move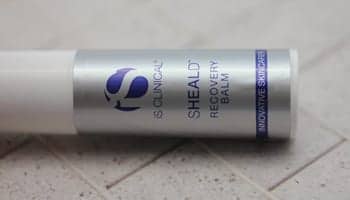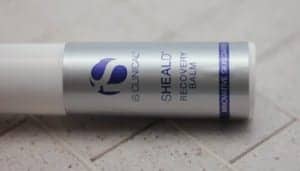 Postprocedure recovery just got a tad easier. Innovative Skincare's® SHEALD™ RECOVERY BALM works overtime to help support the skin's barrier function, while soothing curative botanicals relieve the itching and discomfort of stressed-out, postprocedure skin. The balm can be safely and generously slathered on immediately following ablative and nonablative skin-resurfacing treatments. SHEALD also prevents scabbing, minimizes scar tissue formation, and decreases inflammation. And it's paraben-free to boot.
SHEALD™ RECOVERY BALM retails for approximately $68 and is available at select beauty retailers nationwide. Learn more about this new recovery aid at www.isclinical.com[sidebar float="left" width="450″]?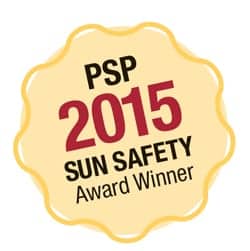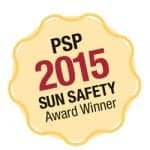 Don't Miss the special May 2015 "Hot Stuff," where we will reveal the winners of the first annual PSP Sun Safety awards.[/sidebar]