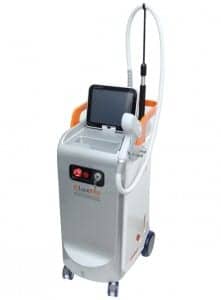 Equipmed's new laser hair-removal device is set to debut at the upcoming American Academy of Dermatology meeting in late March.
The ELux810, a high-powered 810 nanometer (nm) diode laser, is federal Food and Drug Administration-cleared for hair removal, according to the manufacturer. When operated at 10 Hz,  the new laser can treat a full back in 7 minutes.
The ELux810 can effectively treat darker skin and different hair types using a long pulse option. The cooling tip and Specified Optical Device, which diffuses the laser, makes for a more comfortable treatment experience. A 940-nm handpiece is available for the treatment of fine lines, wrinkles, and skin tightening.
The ELux810 laser sells for $65,000 and comes with a 3-year warranty. For more information, please visit www.equipmed.com.