Cohera Medical Inc® TissuGlu® Surgical Adhesive reduces postoperative treatments and speeds recovery, new research shows.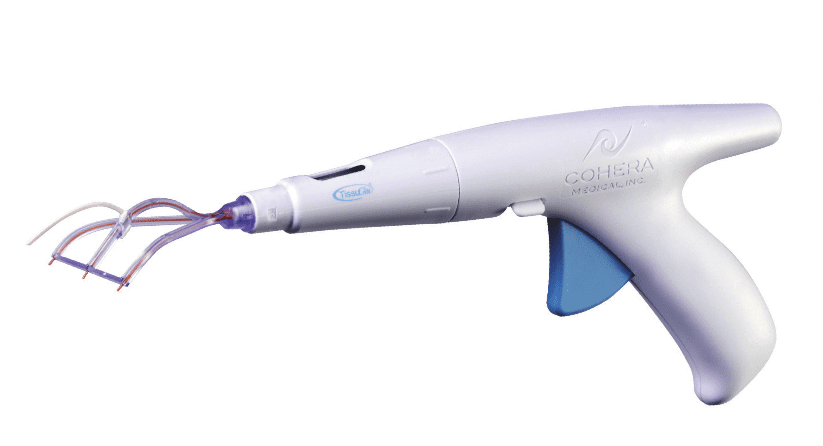 The company now plans to submit the study results as part of the final module of its premarket approval application to the US Food and Drug Administration.There are currently no FDA-approved medical devices for a synthetic adhesive indicated for approximation of tissues in large-flap surgeries.
The randomized, controlled, multicenter non-inferiority study study compared the use of drains to TissuGlu without drains following abdominoplasty in 130 patients. It showed that TissuGlu is a clinically superior alternative to using closed-suction drains for fluid management in large-flap procedures. Additionally, when TissuGlu was used, patients had fewer postoperative treatments and resumed normal activities—such as going to work, showering, and using the stairs—more quickly, the study showed.
About Tissue Glu
TissuGlu adheres the tissue flap created during the procedure to the underlying tissue, helping to reduce the fluid that can accumulate in the space during healing and ultimately reducing the need for postoperative drains to remove the fluid. TissuGlu has received CE Marking approval to be sold in the European Union.