the body | December 2013 Plastic Surgery Practice
The Body Cosmetic
BODY 2013 takes London by storm
By Wendy Lewis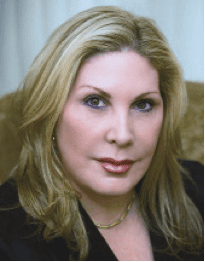 BODY 2013, now in its fifth year, is the sister conference to FACE, the UK's largest scientific conference on facial aesthetics. BODY attracts a faculty of international speakers trained in every aspect of BODY aesthetics, from contouring surgery following massive weight loss, mastopexy, and traditional liposuction to nonsurgical body shaping and cellulite reduction.
Almost 200 aesthetic practitioners and nurses attended this year's BODY, including representatives from the US, Italy, the Emirates, France, Ireland, Norway, Spain, and all over the UK. "Weight management, nutritional counseling, nonsurgical body contouring, and cellulite treatment options were discussed alongside new options for managing veins, unwanted hair, tattoo removal, hyperhidrosis, stretch marks, and skin tightening," says Chairman of FACE LTD David Hicks, MD.
SURGICAL TRACK HIGHLIGHTS
Among the highlights of the 2-day agenda were live surgical demonstrations and case presentations from the London Wellbeck Hospital. These included one from Professor Luiz Toledo, MD, a plastic surgeon from Dubai, who showed attendees his technique for autologous fat transfer for buttock augmentation, better known as the "Brazilian butt lift."
Although many presentations addressed procedures to improve the female form, others explored the challenges of lipoplasty and skin excision for men. Pittsburgh plastic surgeon Dennis Hurwitz, MD, presented his extensive experience in "Contouring the Muscular Male After Weight Loss," using the boomerang correction technique for gynecomastia. "The aesthetic premise of this surgery is that the goal of muscular men is to have tight enough skin to reveal superficial large muscular development," Hurwitz says. "This optimal appearance is accomplished by single or multistage total body lift surgery that addresses generalized skin redundancy and gynecomastia with an abdominoplasty, and a series of flank and upper-body oblique ellipses."
NEW NONSURGICAL OPTIONS
The last 10 years have seen unprecedented growth in nonsurgical facial aesthetics, but there is also an increased consumer demand for aesthetic treatments for the body.
The nonsurgical technologies that attracted major attention at BODY were CoolSculpting® from Zeltiq, CoolTech® Fat Cooling, VelaShape® III, UltraShape V3 and a new ultra-fast spot size for its Gentle Pro lasers from Syneron-Candela, Vanquish™ and Exilis™ from BTL Aesthetics, Liposonix® from Solta Medical, Cellulaze® and PicoSure® lasers from Cynosure-Palomar, i-LipoXcell from Chromogenex™, LipoGlaze by LoveLite, Proshock Ice Fat and Cellulite Removal from ProXpert, 3D-lipo, SweatX from Alma Lasers for hyperhidrosis, Ultherapy®, the InMode multimodality platform from Invasix®, and Lipotripsy Radial Wave Therapy for Cellulite from Spectrum.
According to London plastic surgeon Alex Karidis, MD, FRCS, "Not everyone wants surgery, however minimally invasive it is." Speaking about the new Syneron VelaShape III that was introduced at BODY 2013 in the UK, he says, "VelaShape III has many improvements over previous versions, most notably that there is much less treatment time needed for multiple treatments. It has a built-in temperature control, and you get a more consistent delivery of energy. You will get some skin tightening in addition from the RF."
VelaShape can also be a useful adjunct to surgical treatments and liposuction, he adds. "I also like VelaShape III after liposuction to treat pre-existing cellulite, improvement in skin tone, and post-liposuction contour irregularities."
NEW TREATMENTS FOR VEINS, EXCESSIVE SWEATING, AND MORE
The second day of the conference focused on vein treatments, hyperhidrosis, tattoo removal, hair removal, and stretch marks. London dermatologist Sandeep Cliff, MBBS, MRCP, discussed his method and tips for using micro-toxin injections to manage hyperhidrosis of the face.
"Client expectations continue to increase, and the industry strives to meet these demands by the development of new tools and therapies," Cliff says.
For example, he adds, the new picosecond alexandrite laser allows faster clearance than currently available technologies. "These subtle adaptations of existing treatments permit fine-tuning and takes the industry to a new level," he says.
For more information on BODY, visit www.bodyconference.co.uk.
Wendy Lewis is president of Wendy Lewis and Co Ltd, Global Aesthetics Consultancy, www.wendylewisco.com, author of 11 books, founder/editor in chief of www.beautyinthebag.com, and contributing editor of PSP. She can be reached at wl@wlbeauty.com.
View our exclusive BODY 2013 photo gallery.
Original citation for this article: Lewis. W. The body cosmetic BODY 2013 takes London by storm Plastic Surgery Practice. 2013; Winter: 22.