Roughly 1 year ago, Hurricane Sandy was getting ready to pummel the East Coast just as members of the American Society of Plastic Surgeons (ASPS) were convening in New Orleans for the group's annual meeting.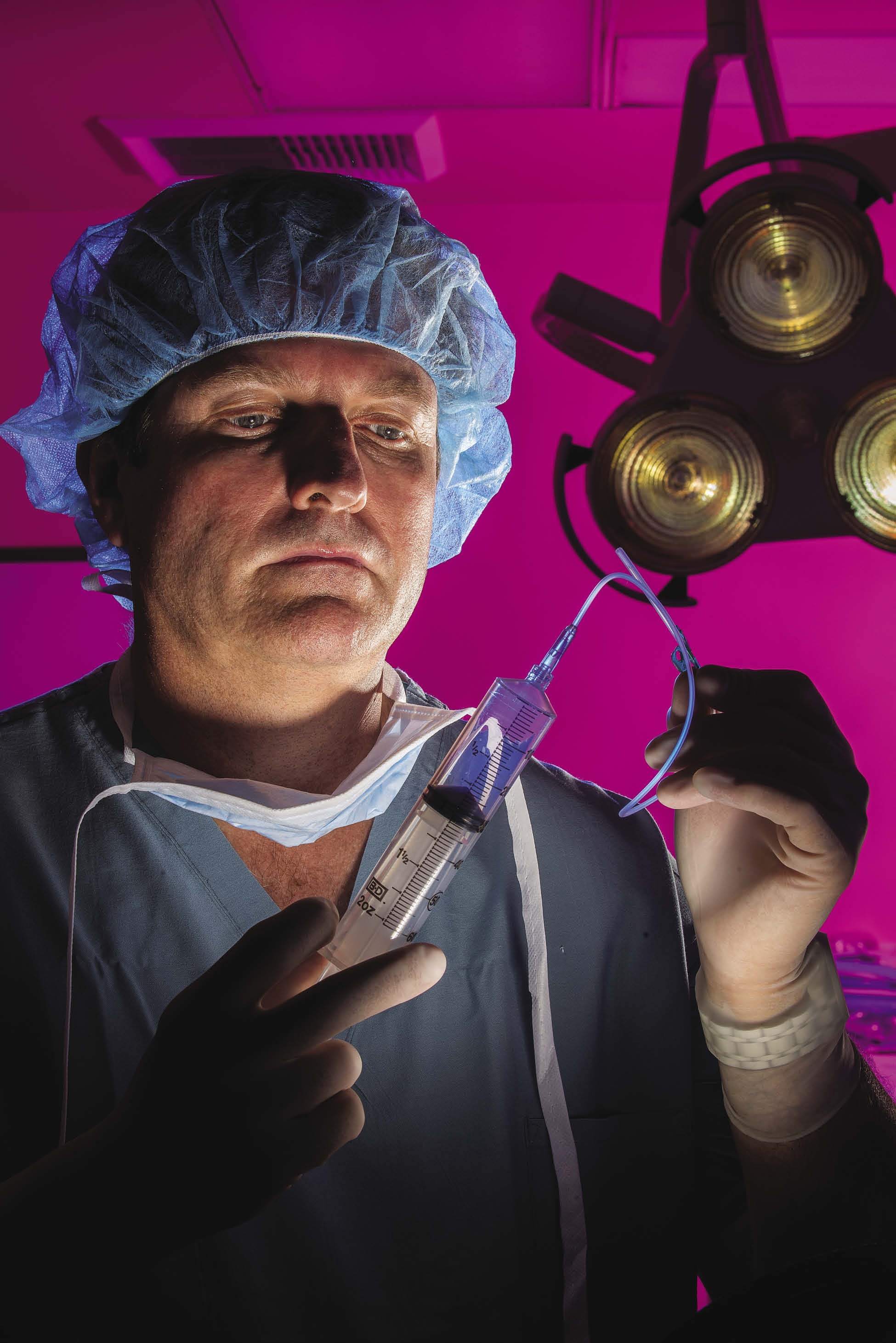 It was then that Gregory R.D. Evans, MD, FACS, chief of the Aesthetic and Plastic Surgery Institute at the University of California in Irvine, began his term as ASPS president. Now, he is both reflective and grateful as he readies to pass the torch once again.
It has been quite a year for both Evans and the ASPS. He set some lofty goals for his tenure, and most have been accomplished or at the very least pushed forward. "ASPS has been doing a lot of things that are outside of the box, but all is good," he says. Always pragmatic, Evans placed an emphasis on increasing member benefits during his term. "An organization can't survive on membership dues alone anymore. You need to add opportunities for members from a business solution standpoint."
Today's plastic and reconstructive surgeons are increasingly asked to be savvy in the board room as well as in the operating room. An overarching goal of Evans was to help ASPS members compete in a market-sensitive society. A win here includes a partnership with the growth equity firm Strathspey Crown Holdings LLC to provide additional capital to ASPS members so they have the resources to compete with deep pockets of cosmetic surgery franchises.
Evans is also helping to make an international breast implant registry become a reality. The hope is that such a registry could prevent another PIP scandal. (The Poly Implant Prothèse (PIP) implants were manufactured with industrial silicone and have a higher than acceptable rate of rupture, and there are widespread calls for their removal.) The international registry is part of efforts to expand the group's reach across the globe.
MAKING FRIENDS
To help members better market their practice, ASPS also joined forces with Zoom Media & Marketing. Zoom will produce ASPS-branded videos to be played on its health club television network, ClubCom™. The group also unveiled a new app that allows member surgeons to create their own marketing materials with ASPS content, and partnered with RealPatientRatings™ to help member surgeons procure credible online reviews.
Have there been some bumps along the way? Sure, but mistakes are the best way to learn, he says. Going forward, the group plans to make inroads with its sister- and other related specialty societies. "Our goal is to make sure there is less competition between plastic surgeons. The more that we can work together, the better it is for the specialty."
Bethlehem, Pa-based plastic surgeon Robert X. Murphy, Jr, MD, MS, will become the new president of ASPS at the 2013 meeting, and in many ways his plan is to take the baton from Evans and keep on keeping on. "I want to focus on making ASPS a much more member-focused and efficient organization so that it brings the best values to its members, and I want to enhance the relationships that ASPS has with all of the fraternal subspecialties within the realm of plastic surgery."
One can also safely assume that access and insurance issues will take center stage during Murphy's presidency. The Affordable Care Act is slated to change the face of health care starting January 1, 2014, and as medical director of Lehigh Valley Hospital-Muhlenberg and senior vice president for quality and care management of Lehigh Valley Hospital in Allentown, Murphy knows a great deal about reimbursement and health care. "I want to assure that our value is recognized in the world of reconstruction in whatever final form that third-party reimbursement takes."
DECONSTRUCTING RECONSTRUCTION
Perhaps the biggest clinical focus of Evans' presidency and practice has been on improving access to breast reconstruction. The Plastic Surgery Foundation (The PSF), which is the research and philanthropic arm of the ASPS, gets behind Breast Reconstruction Awareness (BRA) Day. This initiative is designed to promote awareness about breast reconstruction. The ASPS supports the Breast Cancer Patient Education Act of 2013 (S 931), which aims to raise awareness of and to educate breast cancer patients anticipating surgery, especially patients who are members of racial and ethnic minority groups, regarding the availability and coverage of breast reconstruction, prostheses, and other options.
"The more we get information out there, the more women will ask their surgical oncologist and oncologic team to look at options for reconstruction," he says. The statistics are still somewhat daunting. Only 33% of women with breast cancer are getting reconstructed in the US, and many women who are facing breast cancer aren't told about their options for breast reconstruction. But grassroots efforts such as the Bra Day campaign are gaining traction, and anecdotal reports suggest we may be approaching a tipping point.
Unlike many plastic surgeons who practice in the OC, Evans does more reconstructive than cosmetic procedures, including breast reconstruction. Women seeking reconstruction have many more options today than ever before, he says. One reason? The availability of shaped implants. "These may be an option for women considering breast reconstruction, because they provide us with more of an opportunity to get better shape and symmetry," he says. "They are ideal for breast reconstruction because these women don't have a lot of natural breast tissue."
New scaffolding materials are also coming of age. "The hope is that these may decrease capsular contracture and increase the thickness of the tissue to decrease risk of rippling, and that they may help with radiated wounds," he says. "There are still some questions." There have also been some advances in flap-based breast reconstruction. Using spy technology, plastic surgeons can look at perfusion of mastectomy skin flaps prior to reconstruction and see nipple perfusion after mastectomy, prior to reconstruction, aiding in the nipple-sparing mastectomy decision.
And then there's the once controversial, now warmly embraced fat grafting breast reconstruction. "More and more people are using fat because most of the studies indicate that it doesn't increase risk of cancer," he says. "The vast majority of plastic surgeons are using fat in reconstruction for the breast as well as treating facial defects or filling in divots left over from surgery to remove a sarcoma."
Murphy adds that breast reconstruction will continue to be on the forefront in the coming year. "By virtue of its epidemic in our society, it will be the focus of plastic surgeons for a long time, and we will certainly be as engaged and advocating for women with this malady."
As for what's next for Evans, he is looking forward to spending more time on the beach and around the house, and is 100% confident in his successor.
Denise Mann is the editor of Plastic Surgery Practice. She can be reached at

[email protected]

.