By Tonya Johnson
There's a high demand for "mommy makeovers"—especially in the Garden State of New Jersey, where young New York City couples flock when they're ready to start building a family, in search of bigger homes with high-achieving school districts. "But after child number two, three, or four arrives," says Sheila Bond, MD, FACS, of Bond Plastic Surgery in Montclair, NJ, "my patients (now in their 30s and early 40s) are typically done having any more kids. That's when moms want to get their pre-baby shape back."
Originally from the New York borough of Queens, Bond and her husband were among those couples who fled the fast city life in exchange for the suburbs of Jersey. Prior to their move in 1995, they would visit with friends in Montclair frequently on the weekends, and they eventually fell in love with the family-oriented region.
After completing her general and plastic surgery residencies at the Albert Einstein College of Medicine, Montefiore Medical Center in New York, the board-certified plastic surgeon and member of the American Society of Plastic Surgeons partnered with two other Montclair plastic surgeons for a year, then branched out on her own in the same close-knit community.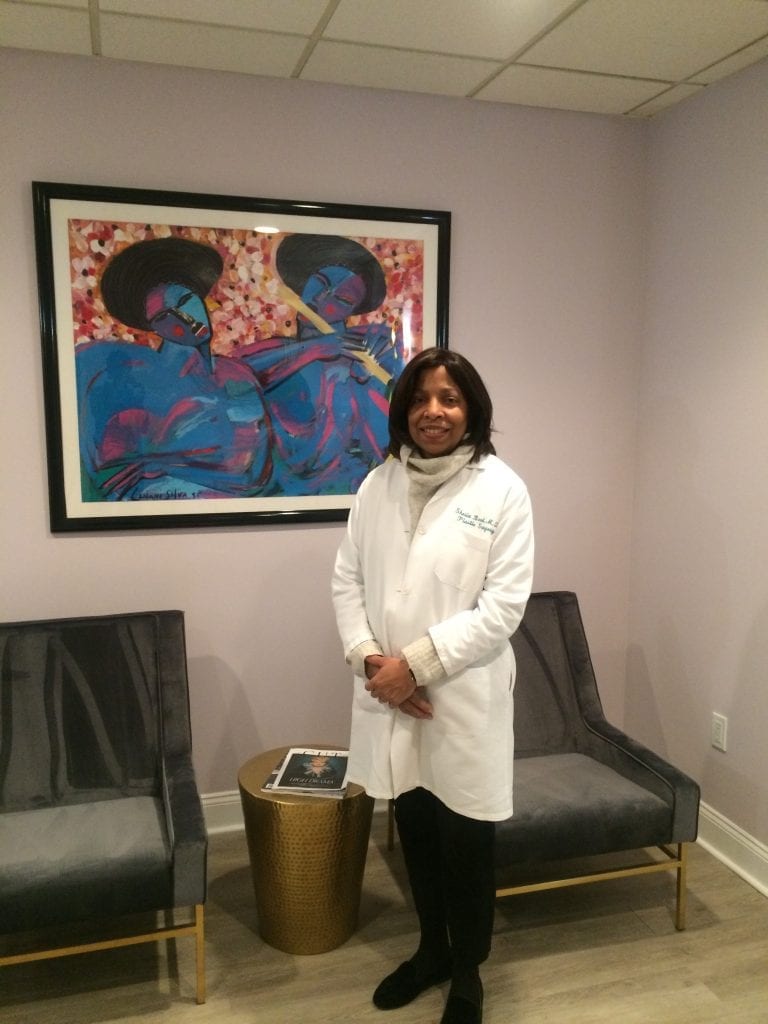 With extensive training and experience in cosmetic and reconstructive surgery—including breast surgery, facial rejuvenation, and the use of lasers, along with non-surgical cosmetic enhancements for the face and body—Bond attracts patients around the entire state of New Jersey, throughout New York, and as far as Philadelphia.
The "mommy makeover" trend has become a huge part of her practice. But Bond, who has been doing this type of general body contouring work for more than 20 years, defines the latest "media catchphrase" a little differently than some of her colleagues. While the basic packaged procedure will typically include a combination tummy tuck and breast augmentation, she says it can vary from practice to practice. And whether it's a tummy tuck, breast lift, breast reduction, or liposuction on the back, it's really all about the needs of the mom and how time has shaped her body over the years.
"Most of my patients want to improve their stomachs first because that's what they find is the hardest part of the body to hide—trying to squeeze themselves in to all of their garments and different shapewear can be exhausting," she explains. "Because no matter how much they're working out and dieting, they can't lose the excess skin and the muscles can no longer be restored naturally to make the stomach flat."
Does your patient qualify for a "mommy makeover"?
To ensure that moms are seeking her service for all of the right reasons, during the consultation process Bond gathers information about how long they've been working to come up with alternative solutions on their own. Patients who qualify must also have medical clearance from their primary doctor, which at minimum means they must be free of diabetes, high blood pressure, and have a body mass index lower than 40. Pursuing a "mommy makeover" after a woman is completely done having children is best; otherwise, moms run the risk of having to repeat the abdominoplasty surgery if the muscles get separated again from carrying another child.
How to introduce a "mommy makeover" package
Her best recommendations for other plastic surgeons who are interested in offering a "mommy makeover" package at their practice is to:
determine if there is a true patient population to support the need;
figure out which types of procedures you enjoy doing the most;
recognize your greatest abilities;
and be careful not to over-promise on how much you can deliver to them at one time.
"Because if you're new and it's going to take you 4 hours to do a tummy tuck and another 4 hours to do breast surgery," she says, "8 hours of anything is not a good idea. Do a good job on the first few mommy makeovers, then advertise those specific results on your website. That's the most effective way to prove your skill level and attract new clients."
How to ensure the best results for patient satisfaction
Surgery outcomes have been overwhelmingly positive at Bond Plastic Surgery, as patients report more confidence to dress the way that they want and receive plenty of compliments. But Bond says it's crucial for plastic surgeons to remind mothers that the swelling and soreness associated with the recovery process may take from 3 months up to an entire year. It's particularly important to manage expectations as media images lead some patients to believe they can actually bounce back to their regular bodies and daily routines in only a week post-mommy makeover. At Bond Plastic Surgery, Bond and her staff consult with patients every step of the way to reassure them during their personal healing process.
As one of a small number of female plastic surgeons, Bond utilizes what she refers to as "A Woman's Touch" to help patients achieve their desired looks. After surgery, one of her patients discovered that she had a four pack—now she can wear cut-off jeans and tube tops. "When you're doing a tummy tuck on a person who has lost a ton of weight, once you remove all of the excess skin and get down to what's underneath, it's incredible to see just how wide their hips and waist really are!"
In commemoration of the 20th anniversary of starting her own practice, Bond moved to a brand new office location on Valley Road last August.
Tonya Johnson is associate editor of Plastic Surgery Practice.