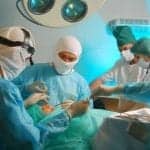 Dear Editor,
I was only slightly surprised with The British Association of Aesthetic Plastic Surgeons (BAAPS) statement  that cosmetic surgery numbers are declining across the UK, including a massive drop in breast augmentation numbers. The reasons for the decline are pretty obvious to most and are certainly not indicative of a decline in the industry. In fact, the numbers are going up, but patients are not necessarily going to BAAPS members, especially those National Health Service (NHS) Plastic Surgeons in the part-time private sector. The problem with BAAPS data is that it is nonvalidated and purely speculative. It is based on one member surgeon reviewing a pooling of the membership's annual case numbers and marketing them. No other member surgeon is allowed to review and challenge the core data, nor the methodology.
With some of their higher-input member surgeons resigning and leaving BAAPS last year and an increased activity by surgeons from abroad in the UK and patients traveling abroad for medical tourism, there is little wonder that patient numbers for BAAPS members are decreasing. Contrary to the BAAPS claim, the Poly Implant Prothèse (PIP) breast implant scandal is now almost history with regards to patients being turned off. Many patients are now going back to the "groups" in large numbers because of media and online marketing techniques that cannot be matched by individual, part-time NHS plastic surgeons. They now have increased presence and activity across the UK. This can be checked through Companies House.
The world of cosmetic surgery regulation is changing and the Royal College of Surgeons proposals for regulation will need some robust legal authority if it wishes to tackle the main cosmetic industry, which is outside of the remit of NHS consultants activities in the private sector. It is well known that NHS training does not approximate to create the skills needed to manage aesthetic surgery patients. The examination system is irrelevant because the candidates have never performed a truly cosmetic procedure because that is banned on the NHS, and they can't work in the private sector because they are not recognized as consultants. Both trainees in the UK and the US recognize this. In the US, if a surgeon wishes to practice cosmetic surgery, he or she has to undergo an extended period of training. Clearly, this is common sense, but their structure allows this to be carried out in their routine training facilities because patients are prepared to pay less for supervised training and the hospitals are keen to support it.
The UK Association of Aesthetic Plastic Surgeons (UKAAPS) has campaigned for more than 10 years for aesthetic surgery to be recognized as a "specialty" with a separate training structure and qualification that enables the public to seek out the appropriate clinician for consultation and appropriate surgery. To circumvent the difficulties associated with this, the Anglia Ruskin University was the first university in the world to provide a hands-on training structure with a validated examination structure leading to a Masters (MCh) in Aesthetic Plastic Surgery for successful candidates who pass a rigorous viva examination system similar to the exam structure for the American Board Certification exams. I have also stated on many occasions both nationally and internationally that cosmetic surgery patients should have mandatory insurance cover so that in the unlikely event of requiring further surgery, the costs are met. Such insurance schemes have been available for years and were first started for the International Association of Aesthetic Plastic Surgery (ISAPS) by Sure Insurance services,® underwritten by Lloyd's of London through Marketform.
All of the comments about "botched surgery" are mostly misrepresented, and unsatisfactory outcomes are not necessarily the surgeon's fault. However, in a system that allows accredited surgeons (through a proper training structure and examination) to practice, the aggravation that sometimes leads to unnecessary breakdown in the doctor/patient relationship or even litigation, can be avoided, especially if insurance covers second opinions or referral to colleagues.
Clearly, the NHS would not have the same requirement to take on the problems in the event patients can't pay for treatment of unforeseen complications.
Regards,
Professor James Frame, FRCS, FRCS
Aesthetic Plastic Surgeon
*The views expressed here are those of the author's and do not necessarily represent or reflect the views of PSP magazine.