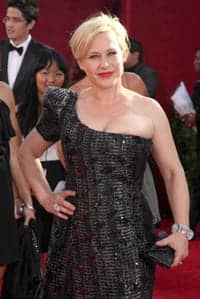 The Oscar ceremonies happened just 2 weeks ago, and already they feel like ancient history. Four hours of perfect-looking people gliding around in fantasy garb! But what do we actually remember from that broadcast?
Patricia Arquette getting real about equal pay for women, and Meryl Streep and JLo going ballistic over Arquette's comments.
The authentic moments.
Those are the moments the newscasts picked up on after the show, and they're the moments we're likely to resonate all year long.
The slick fantasy—the gowns and the glitz—will become background noise to a few odd moments of authenticity.
There's a lesson here. The next time you're writing your blog or newsletter, remember this principle: Human beings appreciate human moments.
Don't strive to be perfect, slick, and correct all the time. Don't sound corporate. Don't sound like everyone else selling cosmetic medicine.
Be your warts-and-all self. If you want to be memorable—and isn't that what marketing is supposed to do?—let your hair down a little.
Admit it if you sometimes feel conflicted about spending your life polishing everyone's appearance.
Confess your doubts about new equipment and procedures if you have them.
Openly wonder about the wisdom of millions of women getting Kim Kardashian's rear end.
You have a right to question things. Your readers do. Take a lesson from Patricia Arquette, and win their trust by calling it like you see it.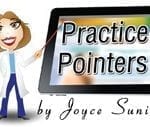 Joyce Sunila
is the president of Practice Helpers, a company providing enewsletters, blogs, and social media services to aesthetic practices. You can contact Joyce at
joyce@practicehelpers.com
or visit the Practice Helpers website at
www.practicehelpers.com