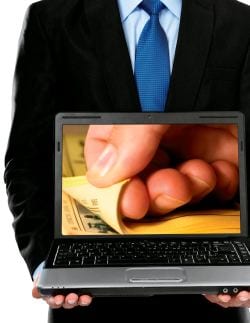 List your aesthetics practice in our directory and patients will flock to your door."
Sounds too good to be true, right? Didn't directories recently get hammered by Google's ever-changing algorithm?
The Internet landscape has changed dramatically in the past 18 months. Google, in particular, has taken steps to place local results front and center on its results pages. This move has pushed some directories and portals to Page 2.
It was a smart move on Google's part. Statistics show that 80% of Google searches are related to local businesses such as restaurants, locksmiths, movie theatres, coffee shops, and nightclubs. But what about the other 20%—including those conducted by your future patients?
The remaining 20% of searchers and their searches seem to get lost in the shuffle. This new paradigm has made it challenging for some consumers to obtain the information they want and expect. For example, a wine connoisseur looking for that great Burgundy he had in the French countryside is not particularly interested in the closest wine store.
This also holds for prospective cosmetic surgery patients. They don't wake up one morning and say, "Today is the day! I am ready for my facelift. Who is the closest plastic surgeon, and when can he see me?" The decision to undergo plastic surgery is a months-long process involving considerable research, the majority of which is conducted online. The practice doesn't need to be located within 10 miles. (If this were the case, would you be losing patients to medical tourism?) And location matters even less for the more expensive procedures.
PAGE 2 IS THE NEW PAGE 1
As a result of these changes, ever-adaptable consumers are bypassing Google's local results and heading straight to Page 2. What's more, they are on to the fact that Google is automatically supplying local results, and are becoming less likely to type in a geographic qualifier. Instead, they are using pure search terms such as "tummy tuck before and after" or "breast lift cost."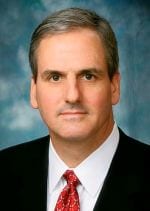 David Evans
More importantly, longer-tail search terms are becoming the norm. Typing in "plastic surgery" generates little more than a list of names—much like the Yellow Pages. For this reason, consumers are increasingly using search terms such as "breast augmentation recovery time" and "dental veneers cost per tooth."
RE-ENTER DOCTOR DIRECTORIES
Directories that provide in-depth, original content are becoming bookmarked destination sites. Consumers research cosmetic surgery based on cost, results, recovery, and risk, and directories that have prominent visibility for search terms related to these areas can, and do, drive prospective patients to your practice.
But buyer beware: All directories are not created equal. Make sure any directory you choose provides unique, educational content. Google's Panda update all but demolished those directories/portals that recycle content from other sources. Ideally, each article should be reviewed by an expert or experts. Also, check out who else is listed. You are who you associate with. Make sure the site lists prominent, respected, board-certified surgeons. It's also essential that your prospective patients have the ability to find you with a minimal number of clicks.
Last but not least, don't sign any long-term contracts. Enlist for 4 to 6 months and see how it goes.
So are directories dead? The answer is a resounding NO! In fact, they are more relevant than ever. If you choose the right directory or directories, patients really will flock to your Web site.
---
David Evans, PhD, MBA, is the CEO of Ceatus Media Group, based in San Diego. A recognized authority on Internet medical marketing strategies, Evans has spoken at meetings of the American Society for Aesthetic Plastic Surgery, European Society of Cataract and Refractive Surgery, and the American Society of Plastic Surgeons, among others. He can be reached via plasticsurgery@allied360.com.