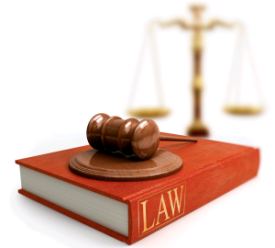 Online reputations matter.
Your patients choose you because they have seen or heard about your work. As a surgeon and businessperson, you have taken steps to protect and promote your name in the aesthetic community.
Mentally unstable patients, ex-spouses, and ex-employees seem to hit hard and fast when it comes to attacking an aesthetic surgeon's reputation online. A tarnished or maligned online reputation can affect more than your patient flow and profit margin. Reviews can also influence jurors should you be sued.
While you may wholeheartedly feel you provided excellent care, a jury of peers may not agree because of what they read on the Internet. We should anticipate that some jurors will make use of the Internet and social media during the litigation process. How or when this will occur is unknown, but to think that no juror will go online at any time during the litigation is naïve.
JURY INSTRUCTIONS
Much ado has been made recently about jurors using social media. As one author put it, social networking sites have "wreaked havoc" upon the jury system.1 The problem is so pervasive that the United States Judicial Conference Committee on Court Administration and Court Management issued model jury instructions prohibiting the use of social media and Internet research.2 In October 2011, a survey of active and senior federal court judges found that 60% of them used the conference committee on Court of Administration and Case Managements' jury instructions.3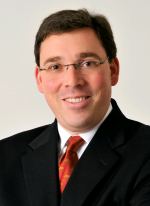 Michael J. Sacopulos
Many jurors, if not most jurors, presumably comply with their jury instructions. However, there is evidence that a small, but measurable fraction will make covert use of the Internet.
How can they not? Approximately 78% of Americans use the Internet.4 The average American household spends as much time online as they do watching television. In fact, individuals under the age of 44 have been shown to spend more time online than watching television.5
The medical community has been generating evidence of Internet addiction disorder (IAD) for some years now. Although not officially recognized by the American Psychiatric Association, many believe it exists. A study conducted at Harvard University's McLean Hospital found that as many as 10% of Internet users suffered some form of Internet dependency.6 The European Journal of Radiology reports structural changes in the brains of adolescents with Internet addictions.7 This, juxtaposed with the overwhelming presence of social media and the Internet use in daily life, makes it hard to be surprised by juror misconduct.
TWEAKING A CLIENT'S ONLINE REPUTATION
For these reasons, some litigators are proactively creating and polishing online reputations for potential advantage in legal proceedings.
Industry experts argue that it is best to get a jump-start on what potential jurors, lawyers, and investigators will find when looking online. They caution the longer the negative information is visible online, the greater chance it has to go viral.
Companies like Reputation Changer and Digital Whiteout work with their clients to change what people can read about them online. They don't change the negative content. Instead, they try to bury it so the average juror would have a hard time finding it. Another firm that specializes in assisting physicians with their online reputation is eMerit. eMerit is focused on deputizing a critical mass of patients to post about their experiences with the doctor. eMerit gives their iPads to share with their patients to encourage them to write reviews.
"A juror is the first person you are trying to influence. They are all sitting there searching things on their iPhones as it is happening. You can't really differentiate a juror from a normal person searching, so you just take a blanket approach and essentially they will fall underneath it," says Digital Whiteout CEO Chris Cicero.
Reputation Changer General Manager Cliff Stein agrees. "What happens is, every time these listings get clicked on, they increase strength. They become more visible, and again there is a greater chance they get picked up by other sources online and the more people that are going to read it," he says. "The more people that read it, it gives them the opportunity to get attached to the lawsuit. It can proliferate very quickly. It is something you want to take care of, as soon as possible," he says.
"When a plaintiff's lawyer or juror searches a defendant doctor online, which prototypical review will help? 'Dr Smith got out of bed at 4 am to save my mother's life,' or 'Dr Smith was an über-arrogant, money-grubbing narcissist who dismissed every one of my concerns.' You be the judge," quips e-Merit founder Jeffery Segal.
---
Michael J. Sacopulos, JD, is the CEO of Medical Risk Institute (MRI) and serves as general counsel for Medical Justice Services. Additionally, Sacopulos is the legal analyst for several national publications, including Plastic Surgery Practice. He can be reached via [email protected].
REFERENCES
Schwartz J. As jurors turn to web, mistrials are popping up. Available at: www.nytimes.com/2009/03/18/us/18juries.html. Accessed July 29, 2012.
United States Committee on Court Administration and Case Management of the Judicial Conference. Washington, DC; January 28, 2010. Available at: http:www.uscourts.gov/uscourts/news/2010/docs/dir10-018.pdf. Accessed August 7, 2012.
Dunn M. Jurors' use of social media during trials and deliberations. Available at: www.fjc.gov/public/pdf.nsf/lookup/dunnjuror.pdf/$file/dunnjuror.pdf. Accessed August 7, 2012.
Fox S, Jones S. Generations online in 2009. Pew Research Center Publications Web. Available at: http://pewresearch.org/pubs/1093/generations-online. Accessed August 7, 2012.
Morrissey B. Forrester: Time spent on internet is equal to TV. AdWeek.Web. 29 July 2012. Available at: www.adweek.com/news/technology/forrester-time-spent-internet-equal-tv-104018. Accessed August 7, 2012.
Yasmin J. This is your brain on clicks. Forbes. September 9, 2005.
Gray matter abnormalities in Internet addiction: A voxel-based morphometry study. Eur J Radiol. October 2009. Available at: www.ejradiology.com/article/s0720-048x(09)00589-0/abstract. Accessed August 7, 2012.