BREAST SURGEON'S NEW BFF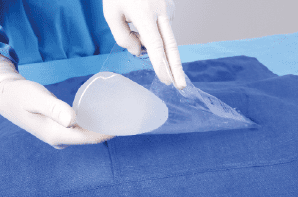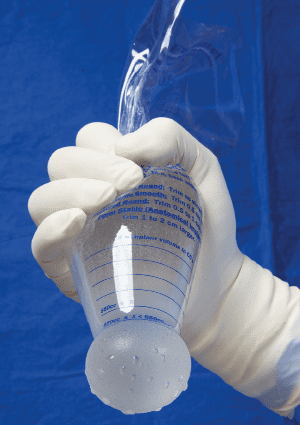 The original Keller funnel simplified the way surgeons place silicone implants into the breast pocket, reduced incision lengths to equal that of saline implant procedures, and offered a minimal "no-touch" technique to lower infection risk.
And now the newly released Keller Funnel2™ improves upon some of these qualities to help surgeons using any of the three new form-stable, textured anatomical breast implants that have recently come to market in the US. Here's how: The original was made of a rip-stop nylon material and had a slick hydrophilic coating, but the Keller Funnel2™ provides an optically clear material, allowing for unobstructed visualization of the implant's orientation, coupled with a slicker and more durable hydrophilic coating. The slick interior provides a low-friction interface so silicone gel implants can easily pass through.
Learn how to use it here: kellerfunnel.com/KellerFunnel2/US-HowToUse.php.
GAME CHANGER!
Robotics have already revolutionized the field of hair transplantation, and a new software program by Restoration Robotics is poised to further expand the clinical indications and capability of the ARTAS® Robotic System.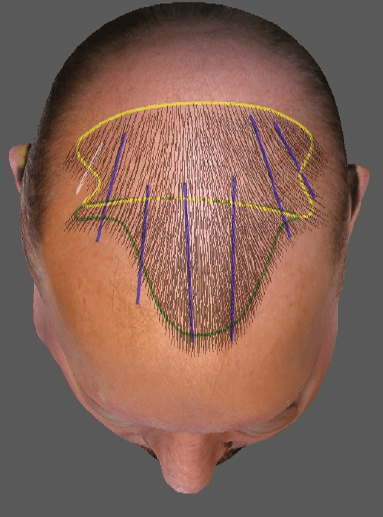 The ARTAS Hair Studio™ allows doctors to design aesthetic recipient site patterns for a patient via a 3D computer-generated model and create the recipient sites using the ARTAS Robotic System. And since the computer interface can be seen by prospective patients, the ARTAS Hair Studio should help turn consults into surgeries. The ARTAS Hair Studio will be available for purchase in 2014. Preview it here: myartas.restorationrobotics.com.
STOCKING STUFFER ALERTS!
Fact: Photodamage is one of the leading causes of premature skin aging, and it also increases risk for skin cancer. Sure, prescription Retinol helps, but not everyone can tolerate it. This is where NIA 24® Intensive Retinol Repair comes in. Formulated with Pro-Niacin and Retinol, this face cream visibly improves the appearance of deep-set wrinkles, firmness, skin tone, and texture. Pro-Niacin speeds conversion of Retinol to its active form, which increases cellular turnover and collagen production, and reinforces the skin's natural barrier.
A perfect stocking-sized 1.7 fl oz supply retails for around $130.
There are more must-have holiday gifts this season. ZO® Medical Foamacleanse™ and Restoracalm join Zein Obagi, MD's ZO® Skin Health Circle and make for perfect holiday gifts for the skin care fanatic in your life.
ZO® Medical Foamacleanse™ is a foaming cleanser that removes impurities, cleans pores, and leaves skin feeling refreshed and hydrated. It contains glycerin to replenish moisture, sodium lauryl oat amino acids to restore the skin barrier, and green tea and meadowsweet to reduce the causes of inflammation.
ZO® Medical Restoracalm™ helps reduce redness, calm irritation, and stimulate skin's natural barrier restoration immediately. It's ideal for sensitive, weak, dry, or compromised skin. Key ingredients include buddleja plant
stem cell technology and patented beta-glucan to soothe and slow skin reactions. Foamacleanse™ retails for $45, and Restoracalm™ retails for $95. ZO® Medical products are exclusively available through leading physician practices throughout the US, and through select international partners.
Any New Products on Your Radar? Got a must-have hot product we need to know about? Let us know. We can be reached at [email protected].