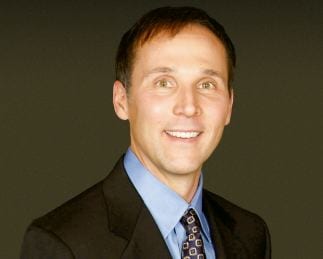 Board-certified in both plastic and reconstructive and general surgery, Michael Kluska, DO, FAACS, FACOS, completed his internship and general surgery residency at the Cleveland Clinic Health System. A fellow and on the Board of Trustees for the American Academy of Cosmetic Surgery (AACS), Kluska is also a member of the American College of Osteopathic Surgery, the American Osteopathic Association, and more.
However, when you speak with him you realize he is much more than a highly skilled surgeon—he is a true artist, as well.
"I received my undergraduate degree in art, and I enjoy working with my hands," he says. "I really enjoy painting with watercolors and sculpting."
Maybe that is not so far off from plastic surgery, after all. The soft tones in watercolors and Kluska's naturalist style, coupled with his love of sculpting and molding to create pleasing shapes, translates daily at his practice in Greensburg, Pa.
"I've always been intrigued by surgery and am passionate about plastic surgery in particular," he says. "It combines science and art, and creates or enhances something that moves and changes. I find it truly inspiring. While in surgery, I'm visualizing, molding, and creating—all things that intrigue me as both a surgeon and an artist."
He finds it motivating to see the results of his surgical efforts on the outside. "In general surgery, everything happens inside the body; and when it's done, in most cases, there aren't external signs of the changes," he says. "But with plastic surgery, there are external changes which provide the patient and the surgeon instant visual gratification."
THE PATIENT APPROACH
Kluska trains his staff to treat each patient like family. "I won't recommend any procedure or perform any service that I would not do for a member of my own family," he says.
He works hard to develop rapport with each individual. "It's kind of like courting," he continues. "We have to connect and trust one another if we're going to get the desired results."
He says that there are plenty of great surgeons who can get good results, but for him the physician-patient relationship is a crucial part of this process. Taking the time to get to know each patient, their needs, and how to best communicate with them provides the opportunity to achieve the optimum results, he adds.
His background in osteopathic medicine and his artistic eye helps him look at each patient globally. "A new patient may come in wanting a certain size breast augmentation, but I encourage each person to consider the big picture," he explains. "We have to match the proportionate breast size to her complete figure—everything from shoulders to waist, from chest to hips. Balance is the key."
Michael Kluska, DO, FAACS, FACOS
The Center for Plastic & Cosmetic Surgery
The Center Spa & Salon
410 Pellis Rd
Greensburg, PA 15601
724) 836-0400
www.cosmeticcontours.com
THE CENTER FOR PLASTIC AND COSMETIC SURGERY
Kluska has practiced out of his Western Pennsylvania Center for more than 10 years, and offers an all-encompassing range of aesthetic services. These include a full med-spa and salon; noninvasive procedures, such as injectibles; as well as plastic and cosmetic surgery. His surgical practice includes breast augmentation, a combination of procedures he calls the "Mommy Makeover," as well as facial-rejuvenation procedures.
The Center has evolved and changed over the last couple of years, adapting to changes in our economy and available treatments.
"There has been a significant increase in demand for injectibles, laser treatments, and other noninvasive options over the last two years," he says. "And some of that is due to changes and advances in technology, but some of it is a result of the economic downturn. Some of these treatments have become options for patients as a stop-gap measure until they are able to afford the procedure they really need and want. We are invested in our patients' well-being, so we expanded our offering to accommodate their needs."
---
Schae Kane is a contributing writer for PSP. She can be reached at [email protected].