By Denise Mann
True confessions from TV's top plastic surgeons
Plastic surgery reality TV shows such as The Swan, Extreme Makeover, Miami Slice, Dr. 90210, and I Want a Famous Face ruled the airwaves in the early to mid-2000s.
For some of us, it was like watching a train wreck. But for others, these programs were educational and gave a glimpse into what was possible with cosmetic and reconstructive surgery.
Either way, these guilty pleasure shows were must-see TV for millions.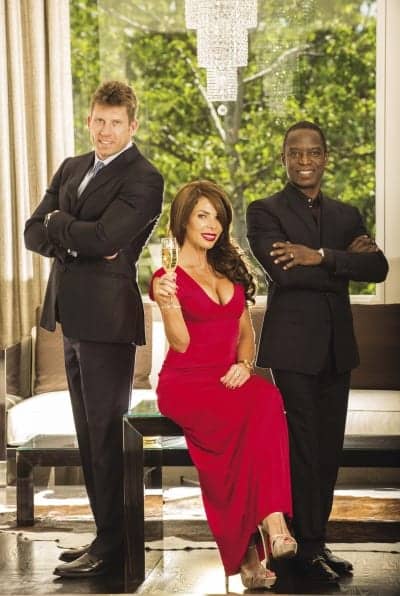 "Knifestyles" of the rich and famous.
And now, they're back. In the new breed of plastic surgery reality TV, however, it's the doctors (and their wives, kids, and dogs) who are the stars, not the patients or the procedures. Take Plastic Wives, for example. This was TLC Discovery's recent 2-hour special that followed the lifestyles and "knifestyles" of women married to four top Hollywood plastic surgeons. (The hope was that it would be picked up as a series. It wasn't.)
But don't despair. You can still get your fix. Keeping Up with the Kardashians involves keeping up with their plastic surgeons, and part of the Real Housewives franchise's key to success is having a plastic surgeon on screen in some fashion or another. For some wives, this relationship is even more important than the one they have with their husband, unless he is also their plastic surgeon.
Now those in the know say that Plastic Wives co-star, former Extra host Dayna Devon, is at the top of the list to join the cast of The Real Housewives of Beverly Hills—which means we will likely see more of her dashing husband, Beverly Hills plastic surgeon Brent Moelleken, MD, too. The Swan is also making a comeback, but this time it aims to help reinvent female stars whose careers are tanking.
But why are these shows oh so compelling to viewers, and what drives a surgeon to want to humor himself or herself on TV?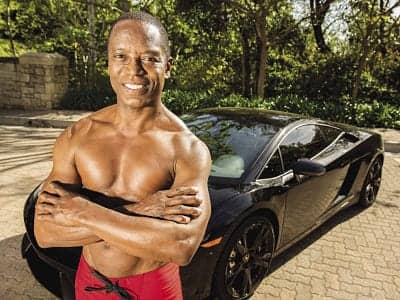 David Matlock, MD, still reaps benefits from his time on Dr. 90210.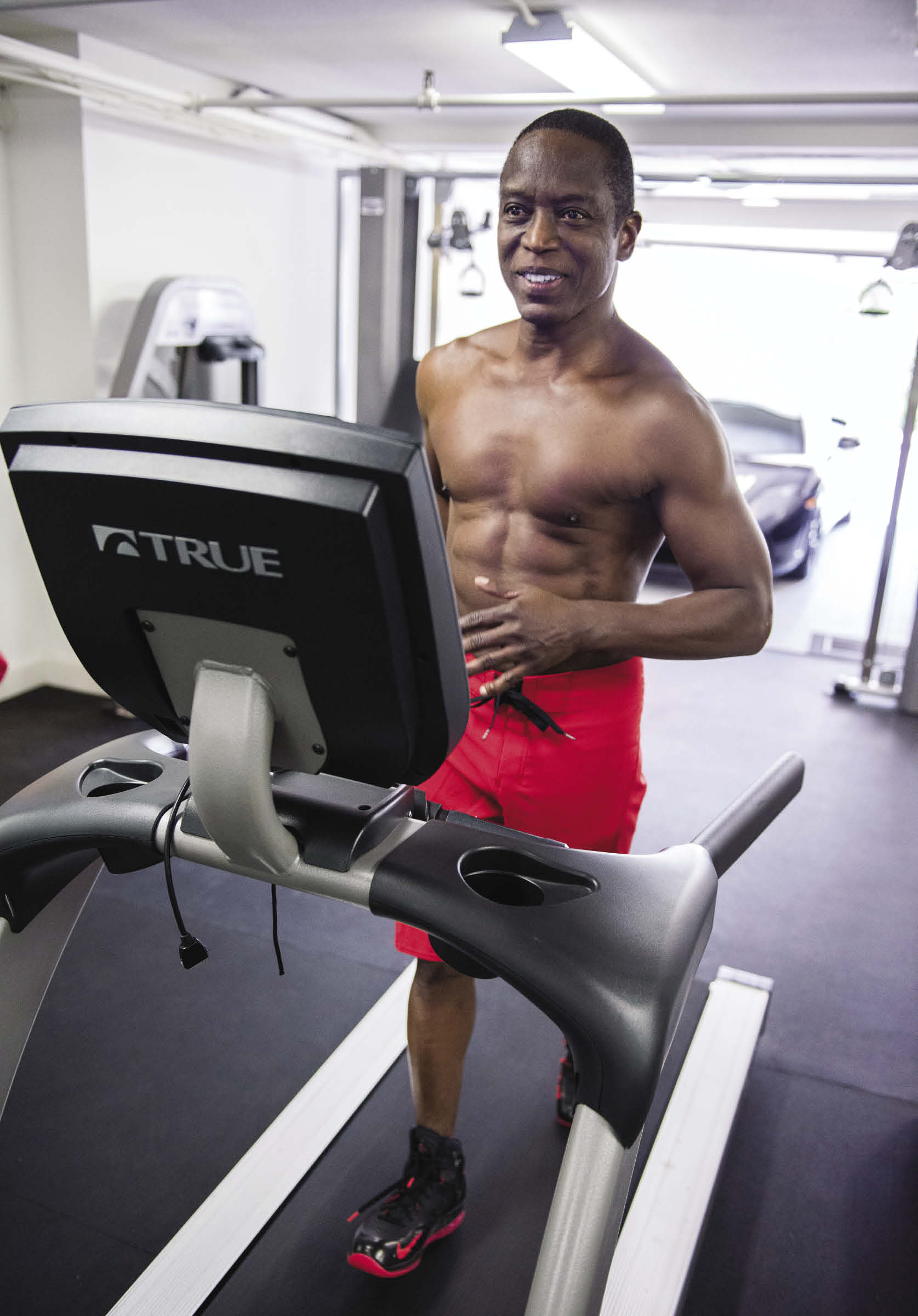 Matlock's wife, Veronica, calls him "the vagina man."
GOLD AND GLORY
"In a word: Exposure," says Los Angeles-based cosmetic surgeon David Matlock, MD, who is no stranger to TV. Recently, Matlock and his gorgeous wife, Veronica, starred in Plastic Wives, and the doctor-who-turned-vaginal-rejuvenation-into-a-household-word also played himself on Dr. 90210 for 6 years.
He is still getting dividends from his Dr. 90210 run. "It was unbelievable for the practice," he says. "You are on for 30 minutes, 60 times in a season all over the world." As a result, Matlock garnered an instant following (and practice) in Dubai. Plastic Wives may not have been picked up, but Matlock is actively seeking his next media platform to commercialize a new product line. "The iron is hot."
And as for those out there who cast stones at celebusurgeons like Matlock? "There are always going to be haters, but I never look at any feedback," he says.
His TV appearances have helped propel both "laser vaginal rejuvenation" and the G-spot amplification procedure he pioneered into pop culture. These procedures are now fodder on such shows as ABC's The View, and more and more women are opting for them. "This was the last remaining taboo," he says. "Female genital plastic surgery is now where breast augmentation was 15 years ago, and now breast augmentation is totally accepted," he says.
Beverly Hills' Moelleken joined the cast of Plastic Wives because his wife wanted to do it, and he has no regrets. "It was a fun project."
And it is also good for business. "People will come to you just because you are on TV, and they will do surgery," he says.
So, yes, being on TV is good for your practice, he says.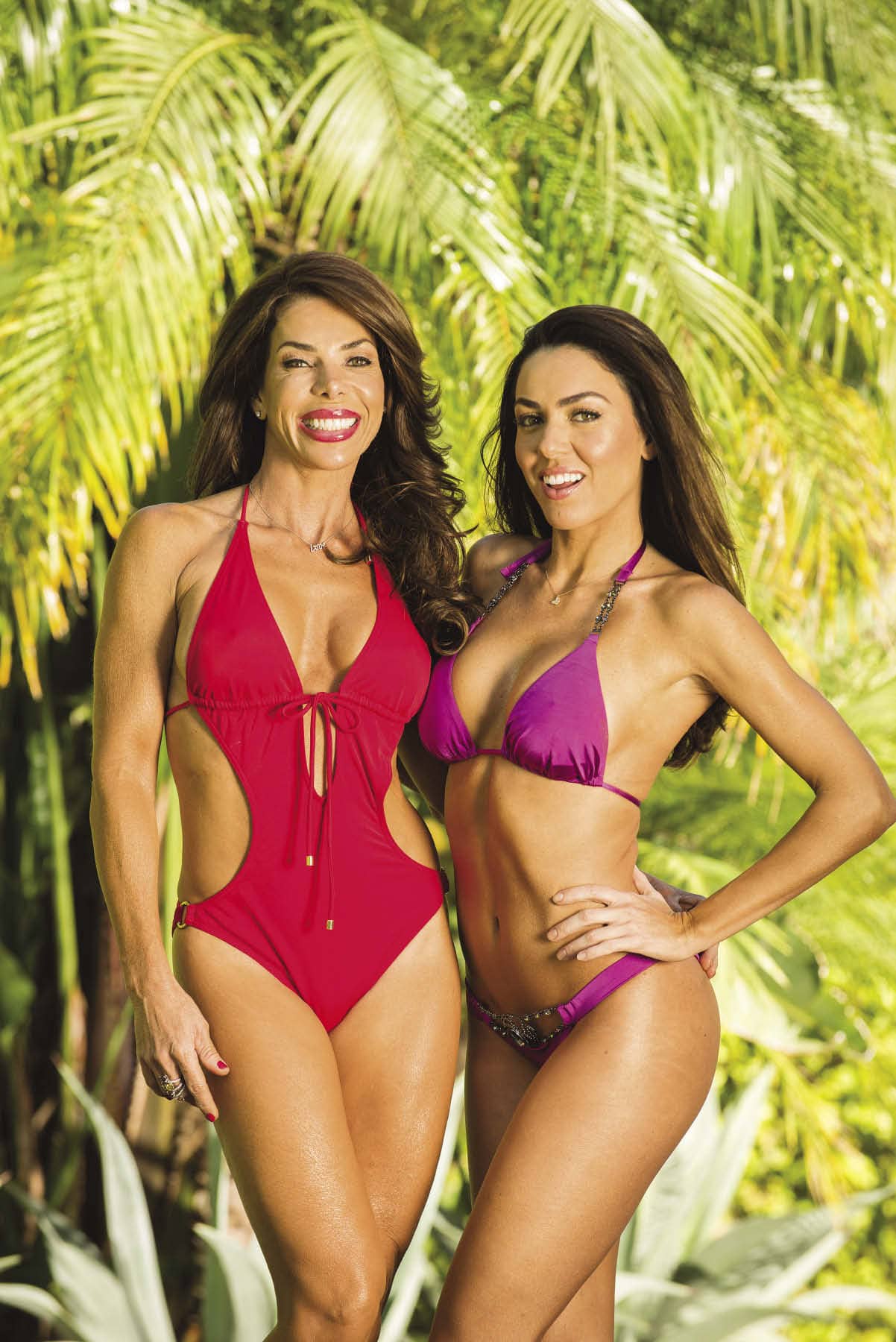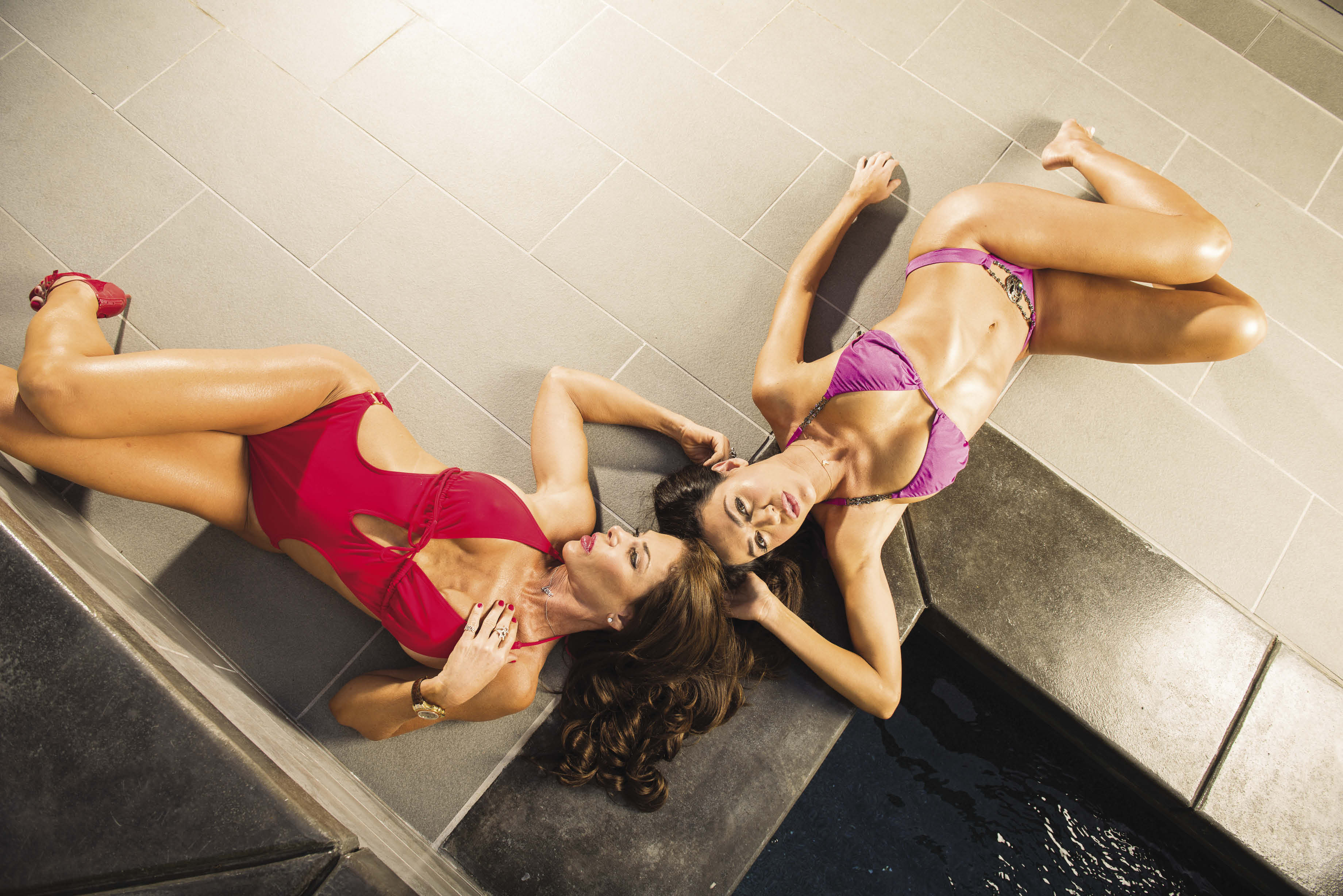 Marques and her daughter, Pablynie, have a procedure room in their home.
But is it any good for wives and other family members? One of the Plastic Wives, Brazilian beauty Frances Marques, was married to plastic surgeon Ryan Stanton, MD, for 7 years. She says she was a little bit apprehensive about doing the show at first. "I didn't want to come across as cheesy. I wanted to come across like a real person and empower women to get educated about the things that they can do," Marques says. Many of which she herself has done.
Marques is very open about having had cosmetic surgery on her eyes, breasts, nose, and labia. (And yes, tabloid reports that she kept "leftover" bits of the labia at home in a medical jar are true. "I saved it so I could put it back if I did not like how it looked," she tells Plastic Surgery Practice.)
Marques is right that these shows can help viewers learn more about cosmetic and reconstructive surgery. A study in the journal Plastic and Reconstructive Surgery found that 57% of first-time surgery seekers regularly watched at least one of the plastic surgery reality shows during their heyday.
Then what's good for the goose is good for the gander, right? Not necessarily, adds Joe Niamtu III, DMD, a facial cosmetic surgeon in Midlothian, Va. "Shows like Extreme Makeover brought patients to all of us," he says. "But drama cosmetic shows that have the 'Housewives of XX' type of mentality are so scripted and not reality at all."
DRAMA DRAMA DRAMA!
These shows dramatize the entire process and promote selected surgeons to God status, Niamtu says.
Anthony Youn, MD, agrees. He regularly appears on The Rachael Ray Show and has been featured on Dr. 90210 and The Dr. Oz Show, to name a few of his TV appearances. He always wanted to be a surgeon, not to play one on TV, but business was tough when he started out. "The day after a 5-minute clip on Dr. 90210 aired, I had 10 new consults. That is 10 times as many patients as I had the day before."
TV time pays off. "From a surgeon's standpoint, getting on one show could be worth hundreds of thousands of dollars spent on actual advertising," Youn says.
THE NEW BREED
Still, times have changed a bit since the early years of plastic surgery reality TV. The media is not as powerful today as when there were relatively few reality shows and only a handful of talk shows that featured plastic surgery and plastic surgeons on a regular basis, Youn says. "Today, we have plastic surgeon Andrew Ordon, MD, on The Doctors every day, and Dr. Oz often discusses plastic surgery on his show, so it is not as quite as powerful as it used to be," Youn says.
That is not the only change. These shows used to be about the surgeries, but now it is the surgeons and their lavish lifestyles that are the true lure for viewers.
And this is why Youn says he doesn't have his own show. "A number of producers for realty shows have interviewed me for a show about myself. Everyone has turned me down because I live a normal family life. I don't fight with my wife, I love my kids, and I don't do extreme plastic surgery."
Videos: Past and Present Examples of Reality Plastic Surgery Shows
---
There is also a dark side to reality TV success, Moelleken agrees. "You must be prepared for a storm of invasion of privacy," he says. "All aspects of your private life are held up for scrutiny. This intrusion can't be underestimated, and people should be aware of this when they consider doing these shows."
New York City-based author of Plastic Makes Perfect, Wendy Lewis, adds: "The challenge for plastic surgeons is to maintain their professionalism and dignity, despite producers' best efforts to push the envelope on camera. It's a slippery slope."
Still, many surgeons would jump at, or at least strongly consider, the chance to be featured on TV should an opportunity arise.
As Niamtu says, "Who wouldn't want the chance to be showcased with national publicity? As long as it was about the genre and experience of cosmetic surgery, I think it would be fun," he says. "If it got cheesy, I would have to bail. True, down-to-earth TV that is educational is awesome. I mean, who wouldn't want to have Sanjay
Gupta's gig!"
Denise Mann is the editor of Plastic Surgery Practice. She can be reached at [email protected]