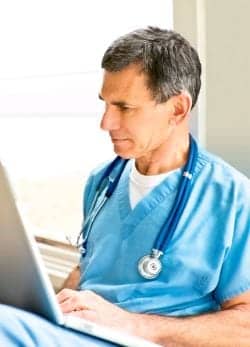 During the past few months, I have received lots of feedback on my articles, including questions about Internet marketing. Some came up over and over again, so I thought I would devote my column to answering your frequently asked questions.
Q: Why do the Web sites of new plastic surgeons in this area outrank mine on Google? I have been in practice for 20 years!
A: Google does not rank your skill as a surgeon or how long you have been practicing; it ranks Web sites. Google evaluates the components of Web sites and determines which most closely match variables in its ever-changing algorithm. Ranking higher may involve some minor tweaks or a complete overhaul of your site. Contact a reputable search engine marketing professional for a proper evaluation of your Web site.
Q: I have spent a lot of money on videos for my Web site. Why don't they display properly on iPads and other mobile devices?
A: Many of the video players used on practice Web sites are based on Flash technology. Flash is not compatible with iPads, iPhones, or other mobile devices. There are two solutions: You can convert your videos to YouTube, which will play on mobile devices, or upgrade your video player so that it is "IOS" compatible. I always advise clients to opt for an IOS-compatible player because YouTube videos don't have the highest quality and mobile devices are the wave of the future. Make your video player IOS compatible now so you don't miss out on this growing trend.
Q: My Google Places page does not rank well for the search terms I would like it to. Why?
A: A number of variables could affect the ranking of your Google Places page. The most common problems relate to your physical office location, the accuracy of information about your practice on the Internet, and whether or not your Google Places page has been set up properly. For example, if your office is in Plano, Texas, your Places page probably won't rank in Dallas, even though you draw patients from Dallas. What's more, many practices have inaccurate and outdated information online. This includes old addresses, phone numbers, and practice names. When Google detects these inconsistencies, it weakens the ranking for your Places Page. Some practices set up Google Places pages and use a different name in an attempt to game the system. For example, if your practice name is "Dr. Tom Homes, Plastic Surgeon" and your name on your Google Places page is "Dallas Breast Augmentation," Google will detect this discrepancy and potentially damage your rankings. In some cases, your Places page may disappear. (Read my column in the March 2012 issue of Plastic Surgery Practice for more Google Places pointers.)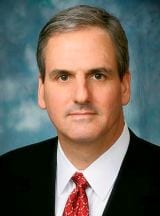 David Evans
Q: Should I pay to be listed in an online directory?
A: Directories can be beneficial under certain circumstances. eMarketer has shown that consumers are two-thirds more likely to convert if they see you in more than one place online. Listings in multiple locations online, including directories with good traffic, can aid conversion. And now, due to tracking phone numbers and tracking URLs, it's pretty easy to determine if a directory creates a good return on investment (ROI) or not. Also, directories provide confirmations to Google Places pages called "citations." The more citations, the merrier. When the information in citations matches up with the information in other citations and your Places page, your Google Places will rank better. Tip: You can see your citations at the bottom of your Google Places page.
Q: I bought a Web site from an Internet company, but I am not sure who created the content. How important is it that I find out?
A: Very! Web site content is important for two main reasons. First, Google's algorithm is designed to select the best resource online for a specific topic area. If your Web site content is duplicated on 20 other Web sites, Google cannot possibly view your Web site as an authoritative source of information. Second, consumers often review your Web site before contacting your practice, no matter how they first heard of you. If your Web site content appears on other sites as well, it can be a turn-off. Your Web site content should be unique and compelling. Tip: To test if your content is unique, copy a sentence or two of content about a procedure from your Web site. Add quotes around the text and drop it into the Google search box. Google will show you how many other Web sites have the same content. Sometimes this test shows dozens of matches. That is not good!
---
David Evans, PhD, MBA, is the CEO of Ceatus Media Group, based in San Diego. A recognized authority on Internet medical marketing strategies, Evans has spoken at meetings of the American Society for Aesthetic Plastic Surgery, European Society of Cataract and Refractive Surgery, and the American Society of Plastic Surgeons, among others. He can be reached via [email protected].