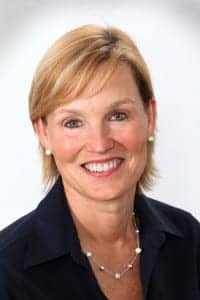 When Christine E. Foley started working at Skin Care Physicians (SCP) 15 years ago, the practice was in its infancy.
A lot has changed since then. The Chestnut Hill, Mass, practice has grown in size, scope, and status. Today, there are more than 90 employees—including 15 dermatologists, and Foley, the chief operating officer, leads three of four key management teams.
"We provide dermatologic care for all ages from infants on up, and perform ?the full spectrum of medical and cosmetic dermatology procedures, including Mohs surgery for skin cancer and administering biologic drugs to treat psoriasis," she says. The practice also supports a research facility, and its physicians oversee the fellowship training of three dermatologists in a Cosmetic Surgery and Laser Fellowship program, as well an Accreditation Council for Graduate Medical Education' Procedural Dermatology fellowship.
Foley is charged with overseeing ?day-to-day operations as well as managing all space design and construction for multiple suites and developing best practices across all functional areas.
It's a lot on any one person's plate, but Foley—like all SCP employees—works as part of a team. Specifically, six department directors report to Foley, and they, in turn, head up their own teams ensuring all areas of operation run smoothly. "The management team has to be strong and passionate," she says. "We do a lot by consensus and try to make unanimous decisions, which fortunately you can do in a business of this size."
Given the level of interaction between teams and team members, hiring and training of staff is essential at SCP. "We can educate and train the staff, but you can't make someone great at their job if they are not innately nice and helpful," she says. "You have to like your colleagues, and we all like working together."
All prospective employees must spend a half or full day in the practice before being hired to make sure it's a good fit. This includes all-comers from nurses and assistants to executives and dermatologists. "They need to like working with us, and we need to like working with them."
At SCP, the patient comes first, second, and third, she says. "We have a four-person referral department that spends all of its time helping patients get referrals from their primary care doctor, and they also work with insurance companies to make sure there are no surprises when the patient shows up for his or her appointment," she says.
Given this focus, the team takes doctor reviews very seriously. "We try to address our reviews so that we can learn about our patients' perspectives, and we make changes where we can," she explains.
Jeffrey S. Dover, MD, FRCPC, a co-director of SCP, rests easy knowing that Foley is in charge. "She is bright, incredibly hard-working, and very dedicated," he tells PSP. "I never worry about the practice because I know that she has our back. When we hire people, we want them to be here for 30 or 40 years, and we want her to retire with us," he says.
Although she has no plans to retire as of yet, Foley has certainly made a home for herself at SCP.
Denise Mann is the editor of Plastic Surgery Practice. She can be reached at dmann@allied360.com.[sidebar float="left" width="500″]?Is your practice manager a gem? ?Let us know. He or she could be featured in this all-new monthly column. Drop Denise Mann, editor of Plastic Surgery Practice, ?a line at PSPeditor@allied360.com.[/sidebar]