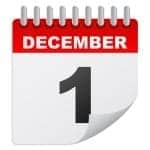 Don't miss out: Early-bird registration for the 2015 American Brazilian Aesthetic Meeting (ABAM) is open until December 1, 2014.
This meeting is slated to take place in Park City, Utah, from February 15 to 18, 2015. Panel discussions and workshops will cover forehead and eyelid rejuvenation, facial rejuvenation, breast and body contouring, rhinoplasty, fat grafting, practice management, injectables, cosmetic medicine, and patient safety.
Early bird registration closes on December 1, 2014.
ABAM Pricing is as follows:
Members of American Society for Aesthetic Plastic Surgery, International Society of Aesthetic Plastic Surgery, and Brazilian Society of Plastic Surgery – $800 ($1,100 after December 1 and $1,400 on-site)
Residents, nurses, and aestheticians – $400 ($550 after December 1 and $700 on-site)
Non-members – $1,200 ($1,500 after December 1 and $1,800 on-site)
Members of the Media – complimentary registration
Established by Salt Lake and Park City, Utah, plastic surgeon Renato Saltz, MD, ABAM is endorsed by both American and Brazilian societies for aesthetic plastic surgery. Proceeds from the event are donated to the Image Reborn Foundation of Utah, a nonprofit organization providing no-cost, healing retreats to women diagnosed with breast cancer.