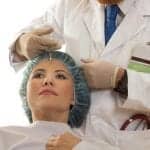 The US Food and Drug Administration (FDA) has green lighted a phase III clinical study of EVOSYAL™ for the treatment of glabellar lines.
ALPHAEON acquired the exclusive US and certain international distribution rights to EVOSYAL, a Botulinum toxin Type A neuromodulator, as part of its acquisition of Evolus Inc.
In the last 12 months, ALPHAEON submitted its investigational new drug application for EVOSYAL and completed enrollment in its phase II study. ALPHAEON began enrollment of its phase III study on January 14th, 2015.
Stay tuned.