Pinterest is all the rage. This personalized pin-up Web site is the first in history to reach the coveted 10 million users a month mark, according to comScore Inc. It is the most talked-about startup of Spring 2012, bar none.
Many Internet marketing strategists are scratching their heads as they try to figure out the best ways to leverage this upstart phenom. Especially interested are those marketers who focus on the aesthetic industry, as Pinterest is primed to reach its target audience: Nielsen reports that more than 70% of "Pinteresters" are women, and the site is most popular among women aged 25 to 34.
WHAT IS PINTEREST?
In its simplest terms, Pinterest is an online pinboard. The site's rather lofty, but seemingly attainable, goal is to "connect everyone in the world through the 'things' they find interesting." It aims to awaken our inner collector.
The Pinterest software allows users to capture and "pin" images in groups called pinboards. Users can even browse pinboards created by others for inspiration, education, retail, or nostalgia purposes. Pinboards are meant for sharing, allowing people to like and post "pins" on Facebook and Twitter. Flickr, Yahoo's photo sharing app, recently announced a partnership with Pinterest to add "Pin It" buttons to sharing options on their platform, expanding the site's reach even further.
WHAT CAN PINTEREST DO FOR YOU?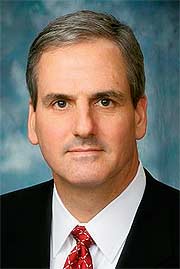 David Evans
Pinterest is in its infancy, so what it can and can't do for a cosmetic surgery Internet marketing program is still evolving. As of now, Pinterest is not allowing advertising on its Web site, but its traction can still be leveraged to turn clicks into cash. In fact, it is possible to reach a wide audience with a single image. Imagine an image of a beautiful woman getting one of your signature facials or peels immediately shared among 10 million women ages 25 to 35!
Other pin-up ideas may include sharing images that express your idea of natural beauty, signature skin care or luxe spa products, and even some before-or-after photos. A surgeon or medspa could create pinboards on such topics as wedding beauty or red-carpet style. The possibilities are endless.
The best way to get started is to join Pinterest. (There is currently a waiting list.) Once you join, start creating unique pinboards that reflect your aesthetic style. Place a "Follow Me on Pinterest" button on your Web site and blog. Also add "Pin It" buttons, which make it easy for people to pin your image and video content.
But caveat emptor: Pinterest has run into a little trouble with copyright issues. The terms of use essentially place all liability on the pinner. If you pin an image on the site, you are claiming that you have the right to use the image.
Plastic Surgery Practice legal adviser Michael J. Sacopulos, JD, of Sacopulos, Johnson & Sacopulos in Terre Haute, Indiana, chimes in:"There are a variety of issues health care providers should be aware of before using Pinterest," he says. "First, carefully read the site's Terms of Use. It is their site; you must play by their rules. And next, post only photographs and items which you own or have permission to use."
Copyright and trademark regulations apply on Pinterest just as they do in printed material. "Avoid exaggerated statements and posting of content that likely will lead to false impressions," he says. "Finally, do not initiate a campaign to compensate individuals 'to pin' your content to their boards."
---
David Evans, PhD, MBA, is the CEO of Ceatus Media Group, based in San Diego. A recognized authority on Internet medical marketing strategies, Evans has spoken at meetings of the American Society for Aesthetic Plastic Surgery, European Society of Cataract and Refractive Surgery, and the American Society of Plastic Surgeons, among others. He can be reached via [email protected]