By Wendy Lewis
Since its inception in 1985, National Breast Cancer Awareness Month has been committed to promoting awareness about breast cancer issues, but this is a cause that requires attention 365 days per year. In recent years, many inroads have been made toward improving access and outcomes for women undergoing breast reconstruction following mastectomy.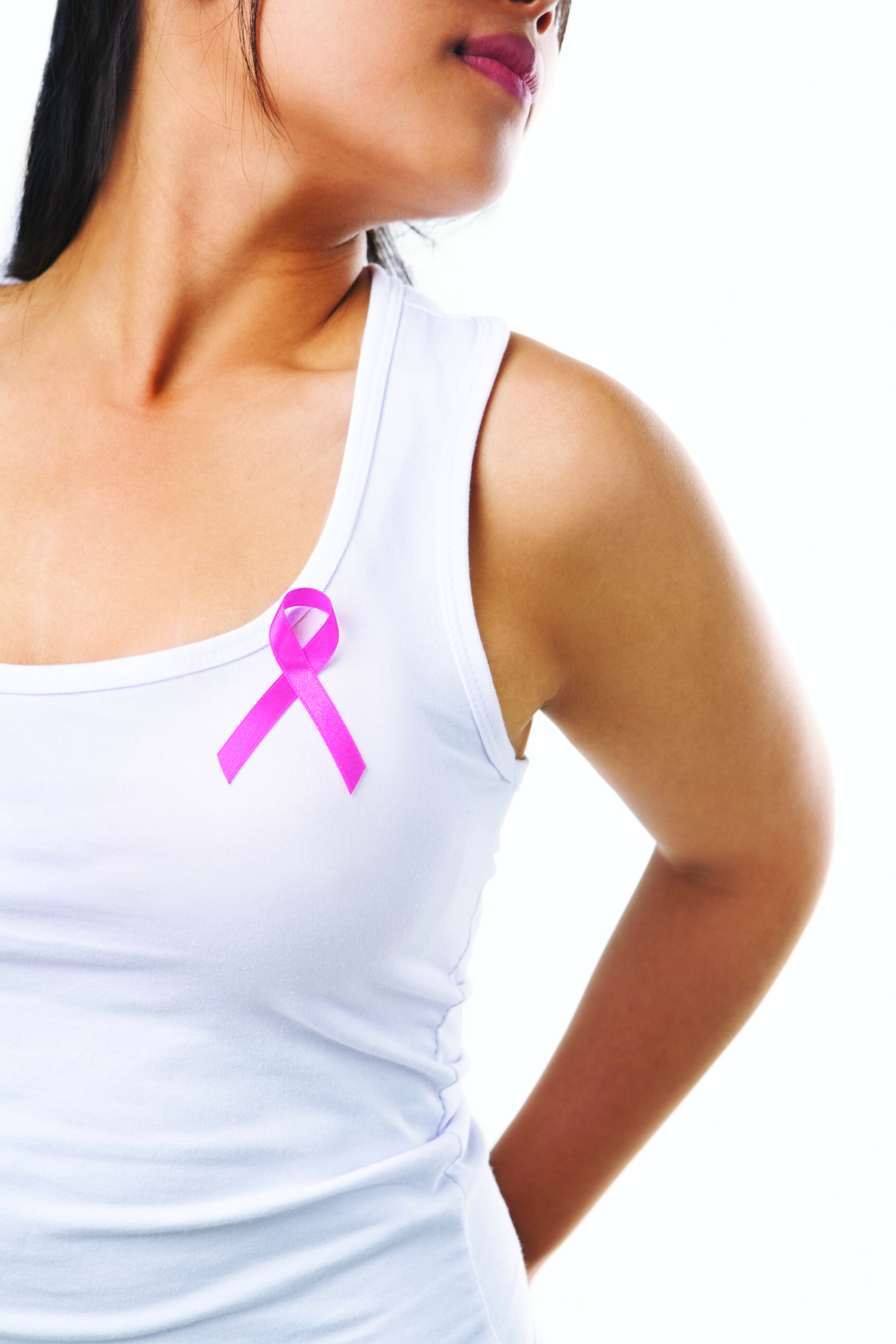 In May 2013, the Breast Cancer Patient Education Act of 2013 was advanced to raise awareness of and to educate breast cancer patients anticipating surgery, especially patients who are members of racial and ethnic minority groups, regarding the availability and coverage of breast reconstruction, prostheses, and other options.
According to the American Society of Plastic Surgeons (ASPS), 91,655 women underwent breast reconstruction in 2012 in the United States, a 16% increase since 2000. Among those, 64,114 opted for silicone gel implants, while 7,898 chose saline implants. Only 7,437 women underwent reconstruction with an implant alone, 64,575 had a tissue expander plus implant, and 19,643 had autologous flap surgery.
There may be many variables to consider when developing a plan for breast reconstruction, including the patient's age, body type, surgical history, tumor size, stage of cancer, and previous treatment with radiation. The other important consideration is, of course, patient preferences and expectations, which can vary significantly.
These include:
NIPPLE SPARING MASTECTOMY
Nipple sparing mastectomy is seen as a huge benefit, especially for patients who may be faced with choosing surgery as a prophylactic.
Sunny Mitchell, MD, is the director of breast surgery at White Plains Hospital, White Plains, NY, and serves as a primary investigator and chair of the Scientific Advisory Committee for the Nipple Sparing Mastectomy Registry (NSMR), sponsored by the American Society of Breast Surgeons. The Registry was started a few years ago to provide additional information in a prospective manner. It was designed to make it easier to compile information on metrics and techniques utilized, and aesthetic and oncologic outcomes of nipple sparing mastectomy.
"There is an increased prevalence in nipple sparing mastectomies being offered to many, if not most, women, even in the setting of breast cancer and women who are at high risk—high family rate of cancer—or ask for a prophylactic," Mitchell says. "This is a huge advance for women because it allows us to do a cancer surgery and leave the nipple areolar complex in place. When you combine that with immediate reconstruction, the woman is able to leave the operating room that same day and look like she did presurgery," she says. "Now we have evidence-based medicine to substantiate that this is a procedure that we are able to offer to women on a routine basis."
Mitchell cites Angelina Jolie's story as a positive event in the sense that it encourages more women to talk about prophylactic mastectomy. Jolie announced that she underwent a prophylactic mastectomy to reduce her risk of breast cancer. "It opens up the conversation, and allows women to feel less alone in their own lives," she says. "For a lot of women I see who are at elevated risk, their decision for having prophylactic surgery is something they have been thinking about for years to have greater peace of mind."
Moreover, there are many women who are gene positive and have a known elevated risk, and do not opt for having prophylactic surgery. "For these women, they come in multiple times per year for clinical breast exams, and have more frequent screenings," Mitchell adds. Statistically speaking, she says, most cancer is picked up by routine screening.
New York City plastic surgeon Tracy Pfeifer, MD, agrees that nipple sparing procedures have improved outcomes. "Nipple sparing mastectomy preserves the soft-tissue envelope of the breast and greatly enhances the aesthetic outcome of the reconstruction that is done, whether using implants or using the patient's own tissue."
Firstly, Pfeifer says, nipple reconstruction can be aesthetically unsatisfactory, with inadequate nipple projection and sometimes not a good color match, but if the nipple areolar complex is spared, this problem does not exist. "Secondly, the soft-tissue envelope of the breast is completely maintained, and finally, in some cases the patient can have a direct-to-implant or one-stage reconstruction without tissue expansion, unless the skin appears to have been traumatized by the mastectomy and may not have good blood supply."
According to plastic surgeon Dennis C. Hammond, MD, assistant program director of the plastic surgery residency at Grand Rapids Medical Education Partners in Grand Rapids, Mich, this is one of the most exciting times to be a plastic surgeon.
"The concept of using a tissue expander with an acellular dermal matrix, coupled with an implant or fat grafting at a second stage of reconstruction, is really a game changer. It has been referred to as 'the bioengineered breast,'?" he says. "The nipple sparing mastectomy has allowed us to preserve the skin and the nipple areolar complex. The combination of all of these techniques that complement each other in various ways can produce beautiful results for patients."
Specifically, he says, the Musculoskeletal Transplant Foundation's FlexHD® Pliable™, a new human acellular dermal matrix (ADM), is functioning very well, especially when used with expanders and fat grafting. Coupled with the recent approval of [form-stable] breast implants, when you incorporate a shaped device with all of these other techniques, you can really sculpt the breast, he explains.
According to Pfeifer, many surgeons have turned to biological tissue matrices, such as Alloderm®, in recent years. "ADM is useful to provide coverage for the expander," she says. "If the mastectomy skin does not heal well and the incision opens, the expander is not exposed and therefore the expander does not have to be removed, so the reconstruction is saved.
"Prior to incorporating Alloderm into surgery, if an expander was exposed, it would have to be removed, which meant that the patient had to wait several months before restarting the reconstruction," she says. "Alloderm can also be used in direct-to-implant reconstruction, which may increase the number of patients who are candidates for a single-stage procedure."
SHAPED IMPLANTS
The concept of cohesive gel implants is not new. They have been used extensively in Europe long before the FDA took notice. Currently, there are three manufacturers in the United States offering shaped silicone gel implants that were cleared for marketing by the federal Food and Drug Administration, in this order: Sientra (March 2012), Allergan (February 2013), and Mentor Worldwide LLC (June 2013).
"The availability of shaped implants for breast reconstruction postmastectomy has changed the landscape for implant reconstruction," Pfeifer says. The mastectomy patient has no breast tissue, which means that the shape of the breast is totally dependent on the shape and characteristics of the implant. "The round implants that were the only option available in the US until recently do not really mimic the natural breast," she says. By contrast, shaped implants much more closely match the shape of a natural breast and are preferred in many cases.
FAT GRAFTING
The addition of fat grafting to the breast during reconstructive surgery represents a sea change in the ability of surgeons to sculpt and reshape breasts. At the present time, many plastic surgeons use fat for every breast reconstruction case they do.
"Fat grafting to the breast is an amazingly effective and safe procedure that has transformed the results that we are able to deliver," Hammond says. "I fat graft almost every breast reconstruction I do. You can use the fat to soften all of the peripheral contours. When you use the fat with Flex and Mentor® MemoryShape™ devices, you can create beautiful results. It's like photoshopping the breast."
ROBOTICS
Jesse Selber, MD, an assistant professor of plastic surgery at the University of Texas MD Anderson Cancer Center in Houston, developed a novel procedure that utilizes robotic surgical technology to make a tiny incision under the patient's arm to access, harvest, and transfer the latissimus dorsi muscle to form the new breast. The procedure leaves virtually no visible incision and often results in faster recovery times. This offers women undergoing a mastectomy another option that eliminates the long, disfiguring scar and intensive procedure involved with traditional surgeries.
"Robots have enabled skilled surgeons to treat cancer with better results than traditional open surgery," Selber says. "We have translated that knowledge to plastic and reconstructive surgery, helping survivors to live their lives fully after breast cancer, feeling and looking good."
INNOVATIONS
The Refine™ System offers some advantages in breast reconstruction. This device is a flexible suture-mesh-anchor system that supports breast tissue like an internal sling. According to plastic surgeon Bruce Van Natta, MD, who practices in Indianapolis, "The Refine System offers an innovative solution to providing support of the upper pole tissue of the breast. It is a great adjunct when combined with fat grafting and gives us the ability to achieve a greater degree of symmetry in unilateral reconstruction patients. I am really pleased with the long-term results, and so are my patients."
Another innovation that has been applied to breast reconstruction to enhance patient outcomes is the newly introduced embrace® Advanced Scar Therapy from Neodyne™ Biosciences. This biocompatible elastic dressing has a pressure-sensitive adhesive silicone sheet that is placed over a new incision. The patented technology delivers a consistent force that reduces tension on the wound to improve the appearance of scars. Each dressing is worn once per week for up to 8 weeks, even during normal daily activities including showering and exercising. It is an ideal adjunct for reconstructive breast surgery and flaps where surgeons seek to minimize the appearance of scars.
Taken together, these clinical advances have changed the face of breast reconstruction for women diagnosed with or at risk for breast cancer. The journey for women is now light years ahead of where it was in the 1980s when I began my career in plastic surgery. Today, both patients and surgeons have a wide range of new and improved treatment options. Who could have foreseen almost 3 decades ago that a woman could go from diagnosis to surgery and actually wake up with a breast? Back then, it would have seemed like science fiction. n
Wendy Lewis is president of Wendy Lewis & Co Ltd, Global Aesthetics Consultancy, founder/editor in chief of beautyinthebag.com, and a contributing editor to Plastic Surgery Practice. She can be reached at wl@wlbeauty.com.